Palm Beach Tan Cincinnati
Kenwood
Our tanning salon in Cincinnati, OH is dedicated to 100% customer satisfaction and we're excited to help you find your perfect shade. Stop by, meet our certified tanning consultants and learn more about our state-of-the-art sunless spray tanning and sunbed tanning.
https://maps.google.com/maps?address=Palm Beach Tan Kenwood,7727 Kenwood Road, Cincinnati, OH, 45236&center=39.2018715, -84.3808307
Memberships & Pricing
Premier Rewards® Memberships
Palm Beach Tan Cincinnati location, offers a variety of convenient sunbed and sunless Premier Rewards memberships. Our Premier Rewards members enjoy exclusive offers, free membership upgrades, cash credits and more! Learn more about Premier Rewards.
Sunbed Pricing
Customize your color in our state-of-the-art indoor tanning systems including luxury features such as face and shoulder tanners, aromatherapy, air-conditioning and more.
Learn more about our different Sunbed Premier Rewards benefits
Diamond EFT
$99.95
Platinum EFT
$59.95
Diamond Flex
$114.95
Platinum Flex
$74.95
Silver Flex
$49.95
Sunless Pricing
With sunless spray tanning, you can achieve natural-looking results perfectly matched to your skin tone in just one visit. Palm Beach Tan features Mystic Kyss, Mystic Tan, VersaSpa and VersaPro spray tanning booths.
Learn more about our different Sunless Premier Rewards benefits
Membership
Sunless Diamond EFT
$69.95
Unlimited
Sunless Platinum EFT
$59.95
Unlimited
Sunless Gold EFT
$49.95
Unlimited
Single Sessions
Sessions expire 45 days from purchase
PBT® One™ Memberships
When you simply want tanning at a great price, then PBT One is for you. Choose between Sun or Spray tan for just $14.95 per month with ultra-modern equipment and expert advice from our certified pros. Everything you need. Nothing you don't.
SUNBED
TANNING
Unlimited Level 1 sunbed tanning
Preferred pricing on upgrade sessions
SPRAY
TANNING
One spray tan per month
Preferred pricing on additional sessions
Reviews From Our Customers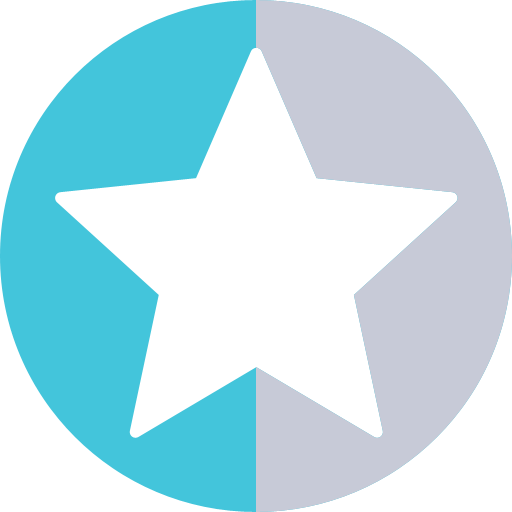 - 243 Reviews
September 9, 2019





good I wish they were open at 8am before work hours and for those of us that work midnights by the time you open Im falling asleep.
September 3, 2019





Friendly staff and clean nice beds.
August 5, 2019





Love the staff,so helpful n friendly,great beds n always super clean
July 16, 2019





Very clean . The workers are nice. I like my choice of tanning options.
July 7, 2019





Everyone that works there has been great. I went on vacation and went to PBT in Connecticut too and they were also great! They have helped me with product to make my tan look great as well!
July 3, 2019





July 2, 2019





It's pretty busy in there. Always have to wait on the bed I want. The staff is great!
June 28, 2019





Beds are nice, staff is always friendly, always clean facility. I just wish the Evendale location was still open. So much closer to my house than the Kenwood one.
June 16, 2019





I do enjoy tanning at Palm beach. It's clean and we'll kept. My one problem I have is that the salon I go to shut down with no notice. I went there to tan and it was closed. I feel i should have been notified and compensated.
June 13, 2019





It was good
June 11, 2019





Always a great experience
May 15, 2019





Had to start going to your West Chester location as you closed your Evendale location - Living in Sharonville it was so much more convenient- it's a shame - hopefully Palm Beach Tan will possibly open a location that will accommodate Sharonville , Evendale and Blue Ash - as there where no other nice tanning salons in the area - have been a member for many years - but don't know how much longer I will stay
May 15, 2019





Grear experience, super helpful
May 10, 2019





Friendly and clean service
May 7, 2019





The Versa Pro was occupied so I requested a double spray on the Versa Spa. The person told me it would give me the double spray but it did not.
May 6, 2019





I use different facilities. I want to listen to music and most of your facilities I can't get music. Spend to much time on it.
May 5, 2019





Awesome every time I go there. Lisa the mgr is the best
May 2, 2019





Haley Powers is such a wealth of information on guiding me with the right lotions! Thank you
May 1, 2019





Truly love enjoying pbt. Staff is awesome. Jasmine manager always remembers me ,all employees remember to remind you of the upgrades. The store is immaculate. Wish products weren't so expensive but that's life.
May 1, 2019





It has been really good. The only thing I don't like is that depending on which salon I go to the beds I can use changes. Sometimes for the best but mostly I get downgraded somehow. I've learned my lesson now but think that's kinda ridiculous.
April 29, 2019





I signed up for monthly spray tans but wasn't told it is in smaller older booth. The manager put me in the newest booth at no charge. I'll either cancel the monthly or upgrade depending on cost and availability.
April 23, 2019





Was disappointed that there is only one stand up bed for the gold membership and that I would have to wait if I wanted to use it. After working all day I dont have time to wait 9-10 minutes for a bed to open up.
April 15, 2019





My husband and I have been tanning with you since you were Cincinnati Tan! We were talking about this the other day and that's about 15 years! Time flies. I would have said 8-10 years, but 15! That's a while and a testament to how "great" you really are.
April 8, 2019





Everyone is very friendly and is knowledgeable about all of the products . Very helpful
April 5, 2019





March 25, 2019





Fast and professional staff at the front desk, very clean and accessible location too.
March 24, 2019





Haley was very helpful and made me feel important. Excellent customer service
March 18, 2019





Everyone is pleasant. Everything is clean. They wait on us in a timely manner which means a lot since we can't tan for 24 hours in between sessions.
March 6, 2019





The staff is great. I don't like the radios in the rooms rarely work and it seems like every time I've bought a promotion it has expired or disappeared in the system. For example I bought a month upgrade and was told it came with 3 free spray tans and I only used one and then was told they didn't see that on my account. It is a clean facility as well
March 1, 2019





Polite staff. I would prefer to see prices on lotions.
February 27, 2019





Quality beds, do not appreciate the aggressive sales people. Someone was waiting in line behind me and the sales person took so long trying to sell me something when I kept saying no that the person behind me left before he ever got in a bed
February 27, 2019





The girls are always friendly. However i noticed at the kenwood location sometimes they are short staffed and the wait can be lengthy due to one person working the desk and cleaning beds.
February 26, 2019





Staff is always friendly and helpful. While the beds themselves are always clean, the floors in the rooms are sometimes dirty. Tanning lotions are extremely expensive - usually buy mine elsewhere.
February 19, 2019





We are always greeted with a huge welcome back when we unfreeze our account!
January 27, 2019





I think everything is very overpriced when I compare the prices to other tanning salons. I wish they would lower prices. I won't be able to continue my membership and will have to go to another salon because of it.
January 26, 2019





Autumn is awesome and very helpful
January 22, 2019





January 20, 2019





January 9, 2019





Testing
January 9, 2019





great experience
January 8, 2019





Prices are high but I like the facility, beds and service
January 6, 2019





I always would go to this salon because it is so close and the people are nice. But the bed that I go to never works. I pay a lot of money to not have all of the features. They gave me a curtocy tan after telling me that they can't do that any more since that did 2 weeks before. I was happy to have the curtocy tan but I was lucky that I was in the bed as quick as I was since the door briefly opened up on me.
January 5, 2019





Palm Beach is a very comfortable ,clean ,salon. Staff is pleasant , friendly ,an helpful..
January 2, 2019





Everyone's always friendly and willing to help!
December 23, 2018





Very nice staff and very clean facility. However the bed that I use at the platinum level has been broken for months. The maintenance person had been there that day to fix the face sprayer and it still was out of order. I will continue to go to this location but wish that I was able to use a working bed with the face mister for the price that I pay.
December 20, 2018





Spray tanning is not something I do often. But when I do Palm Beach Tan has state of the art equipment and great staff. I wish there was an easier way to keep it going financially. To me the monthly plans are confusing.
December 10, 2018





Always have a good experience coming to this location. Great customer service and staff always keeps me up to date on any deals/discounts or promotions.
December 8, 2018





Always clean and the staff is kind and helpful
September 3, 2018





the Dayton tanning location is much nicer than the Kenwood an West Chester, It would be nice to get some free lotion for members that have been there 5 yrs, 10 yr ect. Like a beach towel, water bottle, something to show appreciation for there business
June 28, 2018





May 23, 2018





May 23, 2018





I could not understand why your tanning lotions are close to 200 bucks. It seemed crazy to me. After the manager (who all the time I needed) explaining the benefits of using this newest midnite lotion and in general the entire process to me. I am glad that I chose this Lamborghini (if you will) of tanning packages and lotion. She was a delight , professional, and knows her stuff. Thank you for a great experience.
May 23, 2018





Great management great employees
May 20, 2018





May 18, 2018





May 18, 2018





May 15, 2018





May 15, 2018





Mandy is great!
May 13, 2018





May 11, 2018





May 10, 2018





May 10, 2018





May 7, 2018





This was my first trip to kenwood. I absolutely love the store. The manager was great. Love her ability to supersede any expectation set for customer service.
May 7, 2018





May 7, 2018





May 6, 2018





May 5, 2018





May 5, 2018





May 4, 2018





May 4, 2018





May 3, 2018





May 3, 2018





May 3, 2018





May 3, 2018





Brittney was nice, the manager helped with all my questions on products and I purchased 3 of your lotions for my visits. Thank both of them for taking the time out of their day to help and the manager for being extremely well educated on products to help with my needs.
May 1, 2018





Love the manager. Always upbeat, outgoing, fun, knows her products. Great as always. Thanks palm beach
May 1, 2018





April 30, 2018





April 30, 2018





April 30, 2018





April 30, 2018





April 30, 2018





April 29, 2018





April 29, 2018





April 28, 2018





April 27, 2018





April 27, 2018





April 27, 2018





April 27, 2018





April 27, 2018





April 26, 2018





It was great! Everything went well just like normal!
April 25, 2018





April 25, 2018





April 25, 2018





April 25, 2018





April 24, 2018





April 23, 2018





Love this location
April 23, 2018





Brittney and Bri were fast and polite. I love coming to the kenwood location.
April 23, 2018





Katelan was helpful and officent.
April 23, 2018





Brittney was very helpful
April 22, 2018





Awesome team
April 21, 2018





April 21, 2018





Always amazing visiting the kenwood location. Love your staff dont change
April 17, 2018





I have been with PBT for 8 yrs and i would not go anywhere else. They have always been helpful. The manager is wonderful.
April 12, 2018





The manager was great.
April 12, 2018





good experience
April 5, 2018





March 31, 2018





March 29, 2018





Everyone at the salon is so friendly and professional. Very timely in getting my husband and I signed in.
March 18, 2018





March 18, 2018





March 13, 2018





I always have a great experience at Palm Beach. What I have concerns about is your upgrade system. Your workers never know timelines of when they were bought and when they expire which I am not quite sure if it's them or the software. I bought 4 upgrades on Valentine's Day, went back in to tan on March 12 and was told they expired. I don't get that. And that's not the first time that's happened.
March 13, 2018





March 12, 2018





March 9, 2018





March 9, 2018





Lotions are expensive, staff can't say how they work or help. Tanning experience is fine.
March 7, 2018





The young lady was very sweet. The facility was spotless. The bulbs were great
March 5, 2018





Very good
March 3, 2018





Great management: Mandy
February 28, 2018





Mandy the manager was very helpful! Very good people skills.
February 25, 2018





February 25, 2018





The mgr at Hyde park store is excellent along with her staff.
February 23, 2018





February 12, 2018





Wonderful! Quick easy and great spray tan.
February 12, 2018





Everything went smoothly, as per usual. Employees are very nice and everything was clean!
February 3, 2018





January 22, 2018





I usually have a great experience whenever i visit this location! I would suggest that when you guys have free upgrades during specific weeks that you let all customers know when they come in. Sometimes the email letting us know comes late or lost in spam mail .
January 15, 2018





January 14, 2018





January 14, 2018





January 13, 2018





January 13, 2018





January 13, 2018





I got a spray tan and the water from the top of the machine was dripping down my face and back and luckily didn't alter my spray tan too bad but it did get a little spotty.
January 12, 2018





January 12, 2018





Very first time I have been to your establishment. Even though she was extremely busy when I came in, your manager could not have provided better service.
January 12, 2018





Always nice and polite people working wherever I tan! Although I appreciate the reminder of tan dollars and what my account has to offer, sometime the sales are a bit aggressive.
January 11, 2018





Everything was great. Didn't know I had a special for a free upgrade. No one told me Bummer
January 11, 2018





Everything was great. Didn't know I had a special for a free upgrade. No one told me Bummer
December 28, 2017





Myself and son signed up just a few weeks ago. We were helped by your manager (Mandi was her name I believe). The best visit that we have had in retail in a very long time. Thank you for taking your time to assist us, even though you were extremely busy. Not once, did we feel rushed, she made sure that no matter how many people WALKED through the doors that her attention was on us and making sure all our needs were met. Her ability to multitask that number of customers is amazing. Making sure each person was greeted and left the store with a thank you and farewell. Thank you again for a great visit.
December 28, 2017





Mandy, Cora, Brittney, and Katelyn are always helpful, wonderful, friendly, and great all the way around.
December 28, 2017





Manager is always helpful, friendly, and has a smile on her face.
December 20, 2017





November 17, 2017





November 9, 2017





November 4, 2017





Very helpful
November 4, 2017





Very positive. Only issue the radio never works
October 25, 2017





Very helpful, knowledgable staff, gets me set up to tan quickly. My only wish, is that the Mystic Booth be dried before I enter. It is always wet, which I know is just from cleaning, but it is nice to come into a warm, dry machine.
October 22, 2017





lol getting in the tanning bed and relaxing but its pricey and quite
October 14, 2017





Mandy was awesome!! Thank you for being so very personable with me and my family
October 13, 2017





Mandy was a delight. Wonder on the telephone before I came in answering all my questions. Absolute delight in person. Far exceeds my expectations for a tanning parlor. Very nice, professional, courteous, personable, and very knowledgeable. Felt like talking to someone THAT I have known for years. She obviously knows no strangers. Will be back to visit soon!!
October 9, 2017





Kenwood was excellent. Dealt with the manager I can not recall her name. She was a delight to deal with, I appreciate all of her help.
October 2, 2017





September 21, 2017





Tanning experience is always easy and efficient; staff is very friendly, courteous and respectful and salon is clean!!!
September 12, 2017





Emily (I think she's a manager) is just awesome. She always greets you with a warm smile and is super friendly. She really knows customer service in and out.
September 9, 2017





Thanks Kenwood for a great experience. Mandy was very upbeat, friendly, and helpful. I appreciate that she took her time to show me around and help with my tan.
September 4, 2017





Every time I use PBT they help me find exactly what I want for my tan and the machines are always clean!
August 24, 2017





Mandy does a great job with service as to getting me in and out in a very timely manner. Location is clean as well as the beds. I am greeted in a very kind manner and thanked for using the facility.
August 23, 2017





I wish the music choices would stay the same, every time i go the choices have changed and to music I do not listen to. Make the tanning time seem longer.
August 18, 2017





August 16, 2017





Awesome visit the young lady that helped me (Mandy I believe) was extremely helpful, courteous, knowledgeable, and professional. She took her time with all the questions I had going above and beyond when I didn't understand.
August 14, 2017





Very clean and friendly .
August 12, 2017





The girls at my salon are awesome but very short staffed. They also need another VersaPro since there's always a wait
August 11, 2017





Mystic tan was clean and easy
August 11, 2017





Mandy was wonderful. Thank you so much for all her help ans guidance. Wonderful lady
August 5, 2017





Nothing special. I find bed 1, 2 and 3 very confusing to use.
August 1, 2017





July 31, 2017





July 28, 2017





Average. No music when there. Stopped at different store and no music there. Kenwood was manager. Very friendly.
July 24, 2017





The consultant was very nice. It would be nicer if i was offered more free tan upgrades like i was for my birthday. As a member, i think st least one free upgrade session a month would be great....
July 16, 2017





I always have a great experience when I tan. Mandy is extraordinary and is very helpful!
June 25, 2017





June 20, 2017





My husband and I enjoy coming to the salon. We like the interaction with the staff who are always pleasant and inviting. We tan before we make our annual trip to Florida so we don't burn. Thank you!
June 16, 2017





June 15, 2017





Mandy and megan are awesome!
June 13, 2017





Great customer service. Every nice people working there.
June 7, 2017





Is always clean, friendly and girls are always suggesting products because I getting low.
June 4, 2017





When i walked into the new location in my area - Megan met me and showed me the latest (it's been 6 months since i was last there) and wow!! The new place is great. It has updated tanning beds - Megan was great about explaining the newest beds and the advantages to each one. The staff was great - Thank you
May 16, 2017





I was able to get into a bed without a wait, which is what I expect.
May 6, 2017





April 5, 2017





Great customer service. Very nice.
April 4, 2017





Love the new Kenwood location
March 22, 2017





The new location looks great!
March 21, 2017





March 14, 2017





March 4, 2017





This salon has changed completely! The customer service used to be awful. Now it's amazing and I drive further to go to this one!
March 2, 2017





Overall I love coming here to tan, I've been with palm Beach for abut 5 years now. Today is just another day at the beds. Nothing above and beyond but the music wasn't working for some reason. But I had my phone so I delt with it
February 19, 2017





February 5, 2017





Knowledgable service
January 29, 2017





Always very friendly!
December 30, 2016





I have always been able to get right in for tanning. The staff always takes the time to answer questions about the different products to use and when. Their advice has paid off tan wise and skin condition for me. They are also always helpful with which type of bed to use as far as switching up for type of tan and pressure point issues. Beds seem to always be ready for use except for occassional mechanical issues which is understandable and rare occasions at the Kenwood location.
December 7, 2016





The manager, Amy Munz, is fantastic! She always has a smile on her face and always displays a great attitude. I enjoy the small talk with her on my visit. She's an invaluable asset to Palm Beach Tan.
November 2, 2016





I think Amy is Awesome at the Kenwood location!!!...She Always has a Positive Attitude!!!
November 2, 2016





August 15, 2016





The people are friendly and very helpful, great experience.
August 10, 2016





July 20, 2016





July 19, 2016





I received my loyalty 25.00 credit but couldn't use my earned 30 percent as well. I find it a little contradictory but appreciated.
July 6, 2016





June 29, 2016





The staff is terrific. The manager is awesome, she always creates a pleasant environment.
June 13, 2016





I really enjoy tanning in bed #1 at the Kenwood location , but most of the time the mist you get every minute is EMPTY.........Look forward to that mist
June 13, 2016





Mandy is the best
June 8, 2016





I love palm beach, I have been with you all for almost 3 years now.
June 5, 2016





Great customer service, welcoming environment made me happy to be tanning.
June 5, 2016





Spacious, clean, bright, lots of beds so less wait time usually. The girls are friendly & on first name terms with Leah. Very helpful. Convenient for me, 5mins from my house. Love it!
May 30, 2016





May 29, 2016





Always extremely friendly staff!
May 23, 2016





I love Palm Beach Tan, but whenever I go to the Kenwood location there are no medium level beds. Also, the people working are always trying to sell stuff, which I know is their job. However, it's getting to the point where it's annoying. They see me come in with my lotion, I clearly don't need another one.
May 22, 2016





Great
May 22, 2016





May 16, 2016





Love this place! The workers are helpful and the place is very clean. I feel 100% comfortable using the spray tan rooms.
May 15, 2016





The staff was very helpful and friendly and after my wife and I are very pleased with our appearance.
May 12, 2016





May 3, 2016





Some of the staff act like they dont want to be bothered when i have a queston
May 3, 2016





April 29, 2016





Chelsea at the Hyde park location is amazing-helpful, honest and not pushy
April 24, 2016





April 19, 2016





Great but lotions are way expensive at over 100$ each. Not affordable.
April 15, 2016





Jordan is the greatest!! I buy a lot of product and she knows what I like. She is very patient with me when I am shopping for product. I am still very unhappy about the 24 hour policy I think 18 was a whole lot better.
April 12, 2016





April 11, 2016





Always a friendly staff, knowledgable associates and helpful with anything you might need
April 8, 2016





Friendly staff. Always clean.
March 30, 2016





I always get great service at the eastgate branch in Cincinnati Ohio They are so friendly and on the ball. They even know my name who who! Keep up the great job Mollie and staff
March 10, 2016





Kels was great. I am still not happy at all about the 24 hour across the board policy. I feel that it shouldn't be that way here in Ohio and should be kept in Kentucky but ...
March 5, 2016





I prefer the stand up tanning booth when I visit. However, when I reactivated my account, the stand up booth was not working for a couple of weeks, which was a little frustrating. I believe the issue has been resolved as of a few days ago.
March 3, 2016





February 28, 2016





The staff is very friendly
February 28, 2016





The staff at eastgate in Cincinnati is awesome
February 21, 2016





I use the Versa Spa to spray tan at the Eastgate location. On numerous occasions the goggles have to be wiped out because they still have gunk and residue left from the previous user. It's gross and unsanitary.
February 18, 2016





February 7, 2016





Excellent variety for spray tan (some premiere locations have even more - wish one was closer to me). Employees are always friendly and wish you a good day as you leave. Like the change to off-white towels for the spray tan options as well.
January 29, 2016





Everyone that works there is great, however, the black stand up tanner has been broken off & on for months & that is the one I prefer. I'm not sure why it's not getting fixed or replaced & I'm sure I'm not the only one unhappy. I have been a customer for many years but feel I'm not getting the tanning experience that I want & may have to look elsewhere.
January 29, 2016





Staff are inviting and the beds are clean!
January 28, 2016





Love the facilities. Still not happy about the 24 hour policy but love the beds.
January 26, 2016





Mollie makes my visit to pb very enjoyable
January 26, 2016





I enjoy the salon but wish lotions were better priced. I forgot mine and bought a packet that was $11 for the cheapest. It would be nice to have a cheaper option for the times I may forget mine. Other than that I have enjoyed the convenience of locations / times open.
November 5, 2015





I have been with pbt for along time and I love the tanning experience. I am not happy with the 24 hour policy that has been implemented. I feel that the 18 hours was awesome as it worked very well with people's schedules and was a sufficient wait period in between tanning.
August 26, 2015





I am very satisfied with the level of customer service I receive at this location. Everyone is friendly and tries to create a positive atmosphere. I am particularly fond of Jordan. She is always in a good mood and takes the time to get to know customers. When she is working, she makes me aware of the benefits that I have on my account so I can use them. I really appreciate it. Jordan is, without a doubt, a terrific asset to the Palm Beach Tan organization.
August 25, 2015





Need lower monthly rates
August 20, 2015





I dislike the 24 hour wait time--18 hours was much better!!!!
August 18, 2015





The people at the front are alway extremely nice! The store is always ever clean! I never have to wait long for my bed. Although it would really help a lot if the consultants would let me know what promotions I have eligible on my account at that time I'm tanning. I have lost a free spray tan and a bed upgrade because I did not know they were ever in my account until after the fact when a consultant asked me why I let them expire.
August 16, 2015





August 10, 2015





The Kenwood location on Montgomery Rd. is fantastic. Always clean and staff is very friendly. Hyde Park location on Paxton is never clean and some of the equipment has been inoperable every time I've been there.
August 7, 2015





They have the best customer service! They get me in my bed right away. The associates all share the promotions going on. Everything is always so clean! The staff is supper nice and always willing to make the customer happy not matter how long it takes.
August 7, 2015





Very informative and friendly.