Battle Ground - NOW HIRING!
Palm Beach Tan Battle Ground
Battle Ground - NOW HIRING!
Our tanning salon in Battle Ground, WA is dedicated to 100% customer satisfaction and we're excited to help you find your perfect shade. Stop by, meet our certified tanning consultants and learn more about our state-of-the-art sunless spray tanning and sunbed tanning.
https://maps.google.com/maps?address=Palm Beach Tan Battle Ground - NOW HIRING!,720 West Main Street #105, Battle Ground, WA, 98604&center=45.78161, -122.54502
Memberships & Pricing
Premier Rewards® Memberships
Palm Beach Tan Battle Ground location, offers a variety of convenient sunbed and sunless Premier Rewards memberships. Our Premier Rewards members enjoy exclusive offers, free membership upgrades, cash credits and more! Learn more about Premier Rewards.
Sunbed Pricing
Customize your color in our state-of-the-art indoor tanning systems including luxury features such as face and shoulder tanners, aromatherapy, air-conditioning and more.
Learn more about our different Sunbed Premier Rewards benefits
Diamond Plus EFT
$109.95
Diamond EFT
$99.95
Platinum EFT
$72.95
Diamond Flex
$114.95
Platinum Flex
$87.95
Silver Flex
$49.95
Sunless Pricing
With sunless spray tanning, you can achieve natural-looking results perfectly matched to your skin tone in just one visit. Palm Beach Tan features Mystic Kyss, Mystic Tan, VersaSpa and VersaPro spray tanning booths.
Learn more about our different Sunless Premier Rewards benefits
Membership
Sunless Platinum EFT
$79.95
Unlimited
Sunless Gold EFT
$59.95
Unlimited
3-Pack Pricing
$75
Medium
$105
$60
Light
$90
Sessions expire 45 days from purchase
Single Sessions
$30
Medium
$40
$25
Light
$35
Sessions expire 45 days from purchase
PBT® One™ Memberships
When you simply want tanning at a great price, then PBT One is for you. Choose between Sun or Spray tan for just $14.95 per month with ultra-modern equipment and expert advice from our certified pros. Everything you need. Nothing you don't.
SUNBED
TANNING
Unlimited Level 1 sunbed tanning
Preferred pricing on upgrade sessions
SPRAY
TANNING
One spray tan per month
Preferred pricing on additional sessions
Reviews From Our Customers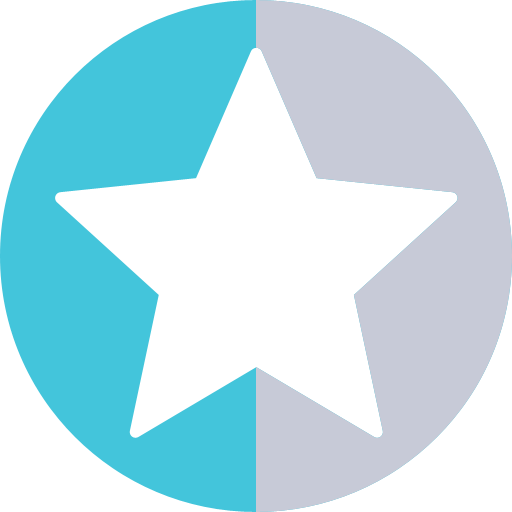 - 199 Reviews
May 14, 2019





Alyssa at Battle Ground is very competent and helpful...
May 9, 2019





I don't usually like to do these, but it has kinda been bugging me when I go in. The people are so friendly and they really want to do their jobs well, but every time I go in, it's a different story. Something like "we can't do that with your package" and then someone will say something different. My sister will always hear something different as well. Also, just asking questions, its like most of the associates aren't trained well. I've had a few experiences where I've asked for something and they don't know the answer and that's it.. they don't try to call anyone, etc. so I've left twice without even tanning because I've already spent so much time trying to get my questions answered and I need to leave. Like I said, there are some super sweet ladies and they try to help, but I think a better training system and/or not making them work alone until they are ready would be a good idea. (I say this from an HR and training perspective).
May 5, 2019





It was fine. However , my daughter went to your orchards salon for a versa spray. They were out of hairnets and was offered a plastic bag that ripped when trying to put on her head. It provided a laughs on Snapchat , but seriously???? Too many new hires that have zero professionalism.
May 2, 2019





ALYSSA D -- AMAZING!!!
April 24, 2019





Alyssa is so great! I appreciate her remembering my name and service, and she always has wonderful suggestions for products and how to maintain my glow
April 23, 2019





Last time I was In the only bed available was a stand up bed. I told the girl working that I didnt really want to do the stand up because I had heard that people burn easily in it. She assured me that i would be ok and would only put me in for a short amount of time. She put me in at 7 minutes and I burned bad! I havent been able to tan for almost 2 weeks because I've been peeling so bad from my burn and she didn't really seem to care when I told Her that I didnt Like that bed.
April 18, 2019





The only thing I would say is that at times the information and or specials are inconsistent with other locations. I usually go to two different locations and sometimes they say one thing at one and another at the other. I was offered specials at both before then went to get it again and was informed that my level didn't qualify for that special when I had received it before from both locations. So more consistency on things like that would be appreciated.
April 16, 2019





friendly service.
April 6, 2019





First encounter, new employee- not sure of several things, kept having to call manager at home, couldn't start the bed, spelled my name wrong. Recently was quoted two different prices on packages.
April 4, 2019





Great staff in battle Ground
April 3, 2019





I always get in quickly and the girls who work there are always friendly.
April 3, 2019





Always have a pleasant experience and am always greeted with friendly people.
April 2, 2019





Friendly and helpful information
March 25, 2019





March 20, 2019





Always friendly greetings and quick turn around in wanted beds!
March 19, 2019





My visits are always very pleasant! Girls are always friendly.
March 7, 2019





great so far. but the music speaker on the wall doesn't seem to work.
March 6, 2019





The ladies are all very friendly and helpful.
February 22, 2019





The staff at the Battle Ground location are extremely helpful and friendly without being pushy. I especially adore Taylor!
February 20, 2019





My experience is always good. However the stand up bed is out of order and the gold package beds are low standard, really run down, scratched up, and the fans in them are not very good.
February 19, 2019





Always good
February 14, 2019





Staff is always so kind and friendly! Sydney was absolutely amazing at the hazel dell location! She was so sweet and really helped and talked me through how to start my tanning process without burning before i went on vacation. Thank you guys!
February 5, 2019





Alicia is awesome
February 4, 2019





Taylor was super helpful and kind. She explained all of the options well but did not pressure me to buy what I didn't want. The sign up process was quick and easy. The tanning session was relaxing and rejuvenating.
February 3, 2019





Consistent phenomenal service each time I visit. Alicia has consistently given me great advice on products to use and has helped me come up with a routine that keeps my skin healthy and looking great!
February 2, 2019





Super friendly staff!
January 22, 2019





Alicia/Battle Ground is the most helpful representative you have had since I started using your services-give her a raise and do whatever you can to keep her-she understands customer service and is not only polite, respectful but takes extra time to help this old granny with the machines. Love her!
January 22, 2019





I went in to the Palm Beach Tan in Battle Ground, WA. I was greeted by the manager, Alicia, who provided phenomenal service. She helped me choose a plan that was perfect for my needs and was able to suggest products that have really helped my skin. It is easy to get in and out quickly and the beds are easy to use and are comfortable. I feel better already. Thank you Alicia for your help!
January 21, 2019





Everyone is always friendly and great! ? I like when I see the same manager & group of girls. They know who you are when you come in, rather then a lot of turn over with different people.
January 15, 2019





Friendly workers, clean facility and times are accommodating to my schedule
January 10, 2019





Clean, friendly and easy
January 9, 2019





Clean and professional salon. I go to decompress after work and don't always enjoy the small talk and the girls get it, never making me feel bad for it.
January 9, 2019





Front desk was very nice and helpful.
January 6, 2019





Sydney was so sweet and helpful
January 5, 2019





January 4, 2019





December 27, 2018





The ladies are always sweet and social.
December 24, 2018





Orchards salon is super clean!
December 12, 2018





The associate at the Battle Ground location was so friendly and patient at explaining all of my options and walking me through how to use the Mystic Tan to get the best color experience.
December 9, 2018





Very nice
December 7, 2018





Oarchards branch is AMAZING. Brady is a gem! Battle ground branch on the other hand is...meh. Way too pushy trying to sell me stuff when iv clearly said I don't need it. I know how retail works but sis is doing the most trying to sell me lotion. Not super friendly at battle ground either. I'm closer to battle ground location but go out of my way to go to oarchards location. Love the beds and can't beat the price.
December 7, 2018





Service was fine. The machine needed to be dried down better.
December 6, 2018





The people are awesome every time I go in. Especially Taylor. When I signed up you guys wanted my email address and I said no because I don't spam. Next time in another girl said we have to have for billing purposes? I relulanctly gave and she promised me no spam. So here we are again with more spam, surveys and other crap. I will be going someplace else if you can't stop with the emails. and Oh, by the way I have not received one email regarding billing yet??????
December 6, 2018





Always pleasant.
November 12, 2018





The staff is absolutely fantastic. I found it frustrating that after upgrading, the upgraded bed broke and the one guys who could fix the problem was out of town. I thought no big deal I'll go to a different salon (the one close to my work) and the upgraded bed they had was also broken. I was finally able to find a palm beach tan that had the upgraded bed that wasn't broken. It was frustrating to me that I had to go to 3 different salons before I found one that worked.
June 11, 2018





I really like PBT I do feel prices are quite high. I wish I was building a better tan too...spending so much money on lotions, boxy & face, plus the highest level membership
April 23, 2018





I feel the check in process could go a little smoother. Most the time it is fine, but I have noticed when there are two workers things don't really go in order. One girl might be faster then the other one and although I walked in first I actually loss the bed I wanted because the girl behind me was helped quicker.
April 21, 2018





Lexy is amazing! Very personable and enjoyable . I always hope she's there when I go in! She is also very knowledgeable about the products, which is soooo helpful! Long story short, Lexy is a rockstar ?
April 18, 2018





The girls were friendly. However, still would love a gold level flat bed at the fourth plain location
April 17, 2018





nice, helpful, friendly, and informative
April 9, 2018





I usually go to PBT in Battle Ground, but its spray machine is down so I went to the Orchards shop. The receptionist was very friendly and extremely helpful. She was even pregnant but still very cheerful. I had never used the two machines she showed me, and she showed me how to use both in great detail. I also bought a new tan product and she knew the lotions very well and gave me great options for purchasing both. Overall, it was a great experience and my sunless tan was/is great!
April 8, 2018





Battle ground wa always has beds not working Went from the stand up being unavailable for over 2 weeks to now the mystic going on week number 2 But you still charge the same Over 100 dollars. Month and beds you can't use
April 4, 2018





I was disappointed the spray tan machine was down. I went in Thursday evening on March 29th and noticed my spray was a bit off. I went in Tuesday evening April 3rd and was told it was down and was spraying with the old and new cartridges giving an uneven spray. So I had showered exfoliated and primed my skin but could not spray because the machine was down. I was told it should be fixed by today April 4th but the part did not arrive. I feel that a couple free add ins or bronzers should be given for the inconvenience and the primer I wasted. I love my spray tans and this location but it's not the first time the spray booth has been down. :(
April 3, 2018





The girls are always so nice and helpful. They have always treated me very well! I have been a member for a very long time now. I think 5 or 6 years, And plan on staying and referring a lot longer!!
March 30, 2018





Great Customer service!!
March 24, 2018





Caitlyn is usually the one helping me- she's always so friendly and personable, and knowledgeable about the new lotions and products coming through. The beds darken my skin, and Caitlyn brightens my days.
March 21, 2018





Have just begun my journey for a "bronze" body!!! Front desk gals have been very up-beat and helpful. The tanning beds and rooms are clean.
March 13, 2018





THE MANAGER IS AWUSOME AND THE OTHER GAL'S DO A GREAT JOB .
March 10, 2018





March 6, 2018





March 6, 2018





Really depends on location for instance Battle ground Wa where my husband and I go great customer service, but stand up bed that is husbands preferences has been broken for 2 weeks...platinum bed room #1 buttons do not and have not worked for close to 1 year really believe both should be fixed immediately Hazel Del, WA location beautiful inside, great service and great functioning beds Maybe some one could address the issues in Battle ground
February 12, 2018





All the staff has been helpful with the tanning process for me and my sensitive skin!
February 11, 2018





Clean and on point.
January 18, 2018





December 25, 2017





The staff is always friendly. The location is easy to access.
December 22, 2017





Amazing beds, clean salon, personable service super informative!
December 15, 2017





With the winter here and the cold temperatures, it would be nice if the attendant would be allowed to warm up the bed for the first customer for each bed daily.
November 13, 2017





The gals were very helpful on what colors would go well with my skin tone
November 7, 2017





The ladies are always so welcoming and knowledgeable. I love coming in and couldn't ask for a better experience.
October 29, 2017





Super friendly staff & clean beds. They answer all my stupid questions about time & frequency & lotions patiently & with a smile
October 13, 2017





Always love coming in! Everyone is super sweet and helpful. Definitely best location so far!!
October 11, 2017





October 8, 2017





Exceptional Staff and location
September 21, 2017





Got in my spray tan quickly. Everything was stocked and Megan is awesome. Always so friendly and happy. She's never pushy but lets me know when there are sales and if I have tan credits. Which means she's perfect up front.
September 17, 2017





I don't like that if someone is cocktail tanning and in a bed I still have to wait to spray until after they are done. I would be done by the time they get out of the bed but I still have to wait? This has happened several times and I don't understand why "it's just the way the computer system is set up" can this be fixed????
September 11, 2017





The beds do not smell fresh lately. They use to smell fresh but maybe you have switched cleaners or something. The girls are really super nice!
August 28, 2017





Always a pleasure going into Battle Ground salon when Megan is working, very polite, knowledgeable, and always has a smile on her face. Thank you Megan.
August 24, 2017





Always fast service, always clean rooms, always nice at the front desk on the way in and the way out :)
August 19, 2017





August 11, 2017





The personnel at the Battleground location are the greatest that I have ever seen on one location of any type of business........your manager should get a bonus for her first class hires.
July 30, 2017





It's a Pleasure coming to tan again!
July 28, 2017





July 22, 2017





Ineria in Vancouver HD and Kaitlyn in Battle Ground provide refreshing customer service and a clean product and equipment environment when I tan Palm Beach.
July 20, 2017





July 9, 2017





I love the battle ground location. All the girls are so sweet and caring, especially kat.
July 6, 2017





Always very friendly girls when checking in. :0)
July 4, 2017





The friendly staff were very busy but did an excellent job helping guests and answering phone calls. My spray tan is great. I'm very pleased.
July 4, 2017





Alyssa was very helpful and not pushy whatsoever! Great experience.
July 1, 2017





Everyone is so nice and helpful. Prior to obtaining a membership, I was given a tour and each bed was explained, as was all available packages. My tanning experiences have been exceptional.
July 1, 2017





The person who helped me was knowledgeable about the packages and the products witch was very nice, I use to be a manager at a tanning salon so it was good to know she knew what she was talking about.
June 27, 2017





Finally for the last couple months, everything is back to Normal since Hayley left!
June 22, 2017





The employees are very nice and helpful when I have questions. I love the deals and upgrades you give.
June 15, 2017





June 5, 2017





Always very friendly staff!
June 4, 2017





I love the Battle Ground location, all the workers are fun, personable and knowledgeable about the beds as well as the products that will take your tan to the next level!
May 31, 2017





May 17, 2017





The girls are always friendly and fun, they always make sure we have the products for tanning that we need. I love going to the Palm Beach Tan in Battle Ground. The girls are just awesome. Thank you
May 16, 2017





Very helpful and welcoming!
May 16, 2017





May 3, 2017





I received an email saying that I had received a diamond upgrade for my 1 month anniversary. plus I still had one diamond on my account. when the girls asked me what bed I wanted to use I told them that I had gotten the email and wanted to use the upgrade, thus saving the diamond I had in my account. but the next time I asked to use the diamond (thinking I still had one), they said I didn't have any! so I am thinking they didn't use my upgrade and I lost a diamond bed usage.
May 2, 2017





This is the first tanning salon I've been to that has extremely nice and helpful SMILEY people. Thank you!!!!!
May 2, 2017





Great people that work there -- most of the time!
April 27, 2017





Megan at the Battle Ground location is just amazing. She always meets customers with a smile on her face and just always seems so excited and full of life around everybody. She seems to always go above and beyond.
April 23, 2017





All ways friendly...knows the product....clean facility
April 21, 2017





Great tanning experience, friendly staff, and clean beds!
April 20, 2017





Battle Ground, WA staff and facilities very welcoming, clean, helpful, knowledgeable, and friendly. Thank you!
April 19, 2017





I feel very welcome when I walk in to tan the girls that work are great they smile they call me by my name. Very plesent.
April 19, 2017





Staff was very pleasant and helped me choose the plan that was perfect for me. Explained the plan and everything I needed to know. Has been very friendly every time I have been in.
April 19, 2017





Although I am frequently compelled to freeze my membership du tto traveling, I've found that the employees of my local salon are invariably well trained and helpful with helping me find the best possible use of the services.
April 16, 2017





April 12, 2017





Great customer service!
April 12, 2017





They are always super friendly and make great recomendations for skin care. It is a very relaxing environment. The only thing I would change is having mirrors in all of the rooms!
April 12, 2017





Everyone is so nice and helpful
April 5, 2017





The girls are very nice and informative when I have questions. Always have a smile and friendly when we go in for a tan session. They are good at judging how long to be in tan bed to make sure we don't burn. I have very much enjoyed it so far. Great job
March 28, 2017





Very Pleasant and Consistently Clean. Since Haylee left it went downhill Quickly! Now that Miranda is gone it's back to " The Haylee Quality" Thank You!
March 28, 2017





As a new customer, I have experienced wonderful customer service. They are very helpful with all the questions I've had. I love how clean and tidy it is each time I've been there so far.
March 24, 2017





The Battle Ground Palm Beach Tan always has friendly employees, clean beds, & I always have a pleasant experience! I appreciate the advice from the ladies working there when I have questions, & they're always cheerful & talk to me like a friend. The only suggestion I have is to put little trash cans in the tanning rooms. I usually bring baby wipes to get the tanning lotion color off my hands, & have nowhere to toss them, & if I use a single-tan lotion packet or sticker, I have to hang onto it until I find a trash can. Thank you! Jillian
March 21, 2017





I liked it alot when you were open till 10:00pm.
March 15, 2017





Just bought a package and I couldn't remember the bed number that I am upgraded to for the next bit and when I was trying to ask she didn't seam to have time for me and just pushed me along. Come to find out she put me in the regular bed not the upgrade I get to trial!
March 14, 2017





everyone is so polite and accommodating. They try to upsell you, which I'm sure is their job, yet they are still polite if I'm not interested in the product/offer at the time and they don't continue to pressure me.
March 3, 2017





my only complaint that I have been tanning for 20 minutes a time for the last 20 years and when I signed up for your company I could only get 6 minutes with 2 minutes added for each visit but I had to pay the full rate.........not complaining because Ashley your manager at this location has been great.
February 23, 2017





My visit yesterday was much better! Since Haylee left it just hasn't been the same. I believe1 other time a girl Brandy was plesant as well.
February 7, 2017





Everyone is so nice! And helpful. Great company!
January 30, 2017





Not pleased with the fact that you now close at 9 considering closing that account due to the hour change.
January 25, 2017





Megan Large is always so so knowledgeable and friendly. I enjoy seeing her and trust her advise.
January 18, 2017





I had my first "cocktail" tanning experience and was a little nervous to turn out orange or blotchy. The sales associate was beyond helpful and explained the Mystic Tan process perfectly!! I am 100% satisfied with the service and outcome of my tanning experience!
January 3, 2017





Everyone is great so far at pbt! I know that they probably havea quota, or a commission, that they have during the month to meet. If it's something that I don't need I won't purchase it. The girls have been very nice and not pushy, or give attitude, about it! I've been in customer service for many, many years - with a quota to meet and without. I would not ever try to sell something that my customer does not need and I never got upset, or pushy, with my customers. Good job well done, ladies!
December 31, 2016





She knew I did not have much money to spend on lotion but helped me find one I loved in my price range.
December 14, 2016





Love it!
December 2, 2016





The ladies at the Battle Ground WA location are great! Super friendly and professional. They let me know specials but never push anything! I appreciate that The ladies at the Hazel Dell WA location are super pushy with purchasing expensive lotions and upgrading packages. I will not return to this location
November 4, 2016





The salon was clean, there wasn't a wait to check in, and quick and easy!
September 14, 2016





The staff is always friendly as well as very knowledgeable of their products. I love going to this location! (Battle Ground, WA)
September 1, 2016





Always pleasant associates. Quick and clean
August 29, 2016





Always a great experience. Friendly staff, very clean salons.
August 28, 2016





Hailey was very helpful and explained everything.
August 24, 2016





Always nice when I come in.
August 16, 2016





August 11, 2016





Love being back with PBT!! I don't know why I ever left!
August 8, 2016





Very pleased. Friendly efficient staff and clean tanning rooms.
August 7, 2016





They are awsome I love it
August 6, 2016





Your salon in Battle Ground Washington is amazing !!!! All of your people are very friendly , right there to help or answer any questions you have about products or spray tans ect. I do wish the counter would be lowered to make it easier for shorter people to do business however that is the only thing I can fault you salon on. The shorter counter would make it much more comfortable to get money out of your purse, see what you are signing and not feel like you are being looked down on so to speak !!!
August 3, 2016





All the girls are super nice, friendly, and very helpful! I love going tanning there!
July 28, 2016





Brittney at the Battle Ground branch was very helpful. We called to ask some questions on Sunday a bit before you opened officially and she answered the phone and took time to answer my questions. In today's business culture that seems to promote zero real customer service I really appreciated her above and beyond attitude. The staff that signed us up on Monday were also nice. My only issue so far has been no appointments and the whole 23 hour wait between tans it makes it difficult for us with our schedules to get in each day to get a base started.
July 23, 2016





Fantastic !!!! Love Tanning at PBT
July 21, 2016





I only get spray tanned and I love how I look. The gals working there are always friendly.
July 20, 2016





Super friendly staff! It's normally pretty busy but it's always clean!
July 15, 2016





I love this place. The peeps are very friendly and knowledgeable and the beds are fantastic.
July 15, 2016





Everyone has been wonderful to work with and the girls make you feel welcome and like you are a part of a friendship when you come in. Most times they remember names and that is great!
July 14, 2016





Everything has been so great! I worked in the indoor tanning industry for 10 years, in a non-franchise salon so my expectations are usually set very high. I know what it's like to run a great salon, and to be on the other side of the counter. I was very leary coming into the Battle Ground Palm Beach Salon, but I've had nothing but positive experiences and great things to say about them. I hope it continues!
July 12, 2016





Friendly staff, always greets you with a smile.
July 3, 2016





June 29, 2016





I think all your beds should have fans
June 28, 2016





Excellent customer service every time! Great knowledge about products and tanning packages.
June 25, 2016





Staff is great. Makes for a good tanning experience.
June 22, 2016





Friendly and knowledgable staff, good experience all the way around.
June 20, 2016





I only get the spray tan and I love how it gives me a nice "fake tan". The gals at the counter are always kind.
June 17, 2016





It would make sense to have more of the beds everyone is wanting to use instead of ones that they don't like.
June 17, 2016





Great staff! Very organized
June 10, 2016





June 8, 2016





I love this place, way better beds then the place I use to go and the customer service is great. I love the Diamond Bed and the Spray Tans.
June 3, 2016





June 2, 2016





The staff that I've met seem really friendly. Sadly, I can't say the same for other locations. I've had an ok experience so far. The only issue I've had is not being told all the fine print. No actual money back for lotion purchases and it can't be used towards your monthly package cost. It can only be used for an in store purchase. I wasn't told this, and hate the lotion. This is why I asked if I could try it before I spent $80. But was told no. I'm also being charged $15 more monthly than I was originally told. Staff needs to be telling customers everything.
June 2, 2016





Great friendly customer service! I was so appreciative of the free 3 month upgrade. Made my day! Haylee is the best.
May 29, 2016





Love the salon, adore the girls
May 21, 2016





May 20, 2016





They are totally awsome love them girls
May 20, 2016





Always friendly service!! Great prices!
May 19, 2016





Every time I go in the girls are super friendly. If ever there is a wait, it is brief. The beds are clean and they answer all questions knowledgeably . It is refreshing as my last two tanning establishments have literally been there one day, gone the next and with just taking out tanning monthly fees. Also, I feel it is important to mention what happened last week when I went to tan. I walked in, gave my name and was told it had been less than 24 hours and had to wait. I don't really keep track and it was off by only 40 minutes however I was no able to tan.. I walked away feeling like I was at a place that followed the safety guidelines and has the back of all the clients. I really did appreciate that!!
May 19, 2016





All the employees are friendly and helpful and the store is always kept up and clean. Love the beds, they are better than anywhere else I have been.
May 17, 2016





May 16, 2016





I am very happy being a customer of pbt. And I appreciate the promotions they offer.
May 9, 2016





I used to go tanning a Jamaican Me Tan in Battle Ground, one day they just closed there doors not telling anyone. I went in to your location in battleground and Chenal was so helpful explained each package you guys offered. Helped me pick out a tanning lotion.
May 5, 2016





Always very polite and clean!
May 4, 2016





Brianna was amazing getting me all set up. I can't remember the other girls name on shift, but they were both really nice and informative. Sweet ladies!
May 4, 2016





The staff is very friendly and helpful.
May 3, 2016





May 2, 2016





I have always had a great experience at Palm Beach Tan. The staff is always very friendly and helpful! Wish there wasnt so many rules about downgrading packages.
May 1, 2016





The staff was very friendly, the prices are good and I love the variety of packages. The salon was very clean and the beds all seem to be in great working order.
April 30, 2016





Just started but seems really nice! I like how clean it is and love the knowledgeable and friendly staff. Can't wait to come back!!
April 18, 2016





Appreciate the great customer service
April 15, 2016





Tbe lady that helped me was very upbeat,pleasant and knowelable.
April 10, 2016





April 6, 2016





Had a great experience signing back up the worker was great
April 1, 2016





I had a great experience getting a spray tan at Palm Beach Tan. When I came in for a tan I was having a bad day and the girls at the front deck had a great cheerful attitude that helped Brighten up my day :)
March 31, 2016





Everyone is nice and very accommodating. Hours are great! beds are clean!
March 14, 2016





Exceptionally clean. Knowledgeable staff. Great product selection. Management is very responsive at this location to consumer needs.
March 7, 2016





Every time I visit the Battle Ground Washington salon I feel like I am family. The people that work there are always friendly. I appreciate that they are helpful in suggesting new products for my skin as well.
March 2, 2016





Halley is such a pleasure. The Battle Ground location is lucky to have her. What a welcoming and positive person.
March 2, 2016





March 1, 2016





Everyone is super friendly and the wait time has almost completely disappeared. Love that!
February 25, 2016





I had an awesome experience
February 12, 2016





I love the feeling of laying in the tanning bed. It's one of the ways I enjoy relaxing. I have always tanned usually 4-8 times a month. I think all of the girls at the salon have been friendly and helpful. My recommendation is to come up with a package at 9.99 that gives you basic tans and 10 to 12 tans a month. I don't think I'm the only one who loves to tan but can only find time a handful of visits each month. Please consider this. Thanks.
February 4, 2016





Great tanning specials brought me back in for a tan.
January 27, 2016





Kaylee is the Sweetest Manager i have ever experienced. She's a Great Team Leader and her staff seems to Respect her and her direction. This particular store has had alot of issue's and Kaylee seems to have taken the upper hand and Trained her staff according. Cleanliness has always been a Major Issue! Let's just say this.....how would you like to take your shoes off and find the floor so disgusting with dirt and hair ! I'm serious! But now they All seem genuinely Happy with where they work from General Cleanliness to Full knowledge of products to really wondering how your day is going.
January 27, 2016





I like that I can walk in and there is room for a tan without waiting. Thank you!
November 10, 2015





Always upbeat. Clean facility. Informative but not pushy about sales and upsales.
October 3, 2015





Girls are always friendly
August 15, 2015





Always friendly, don't experience as much color as I want but it's probably my skin and spendy.
August 7, 2015