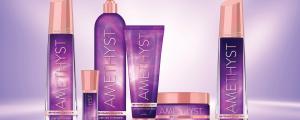 Amethyst™
Luxe Body Butter
Rich, Nourishing Body Butter With Color-Balancing Violet Undertones
About this product
What is it? -
Rich, Nourishing Body Butter With Color-Balancing Violet Undertones
How to use -
Apply generously after tanning or bathing. For best results, use daily and reapply as needed, focusing on areas of concern, such as the neck, chest, arms, legs and feet. Massage in a circular, upward motion until the product is fully absorbed.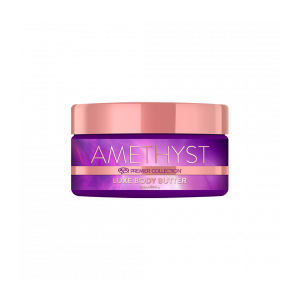 How it works
This ultra-rich complex consists of nourishing Shea Butter and luscious Coconut Oil—powerful natural emollients that are fortified with vital antioxidants and fatty acids. They are unique in their ability to be easily and readily absorbed into the skin and encourage collagen production while restoring lipid and moisture levels by enveloping the skin in a layer of protection and focused hydration.
Chamomile soothes and refreshes, epsom salt de-stresses, heals and detoxifies, and colloidal oatmeal calms, repairs and protects.
Designed to rebalance and invigorate skin while stimulating the senses with aromatherapeutic properties, this essence includes spearmint, known for its energizing and astringent properties, and caffeine, which helps provide skin firming and toning benefits.