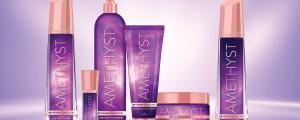 Amethyst™
Luxe Tan Extender
Daily Tan Extender With Color-Balancing Violet Undertones
About this product
What is it? -
Daily Tan Extender With Color-Balancing Violet Undertones
How to use -
Apply generously after tanning or bathing. For best results, use daily and reapply as needed.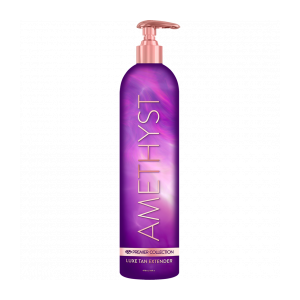 How it works
Formulated to effectively protect and prolong color, this technology is comprised of acetyl hexapeptide, which works to encourage a faster, more uniform and enduring natural glow, as the unique emollient blend helps to create a protective, moisture-retaining barrier.
Chamomile soothes and refreshes, epsom salt de-stresses, heals and detoxifies, and colloidal oatmeal calms, repairs and protects.
Rebalance and invigorate skin, while stimulating the senses with aromatherapeutic properties. This essence includes spearmint, known for its energizing and astringent properties, and caffeine, which helps provide skin firming and toning benefits.