Palm Beach Tan Bridgeton
Bridgeton
Our tanning salon in Bridgeton, MO is dedicated to 100% customer satisfaction and we're excited to help you find your perfect shade. Stop by, meet our certified tanning consultants and learn more about our state-of-the-art sunless spray tanning and sunbed tanning.
https://maps.google.com/maps?address=Palm Beach Tan Bridgeton,11245 St. Charles Rock Rd, Bridgeton, MO, 63044&center=38.7390959, -90.4014835
Special Offers & Coupons
Memberships & Pricing
Premier Rewards® Memberships
Palm Beach Tan Bridgeton location, offers a variety of convenient sunbed and sunless Premier Rewards memberships. Our Premier Rewards members enjoy exclusive offers, free membership upgrades, cash credits and more! Learn more about Premier Rewards.
Sunless Pricing
With sunless spray tanning, you can achieve natural-looking results perfectly matched to your skin tone in just one visit. Palm Beach Tan features Mystic Kyss, Mystic Tan, VersaSpa and VersaPro spray tanning booths.
Learn more about our different Sunless Premier Rewards benefits
Membership
Sunless Diamond EFT
$79.95
Unlimited
Sunless Platinum EFT
$59.95
Unlimited
Sunless Gold EFT
$39.95
Unlimited
2-Pack Pricing
$50
Diamond
$60
$40
Platinum
$50
$30
Gold
$40
Sessions expire 45 days from purchase
Single Sessions
$30
VersaPro
$35
$15
Versa/Mystic
$20
Sessions expire 45 days from purchase
PBT® One™ Memberships
When you simply want tanning at a great price, then PBT One is for you. Choose between Sun or Spray tan for just $14.95 per month with ultra-modern equipment and expert advice from our certified pros. Everything you need. Nothing you don't.
SUNBED
TANNING
Unlimited Level 1 sunbed tanning
Preferred pricing on upgrade sessions
SPRAY
TANNING
One spray tan per month
Preferred pricing on additional sessions
Reviews From Our Customers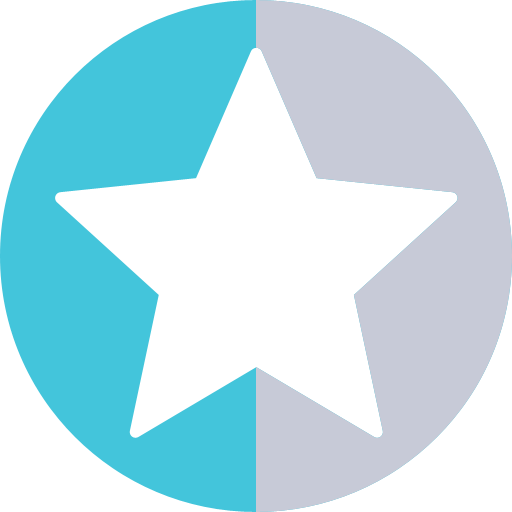 - 162 Reviews
March 19, 2019





March 14, 2019





March 13, 2019





March 12, 2019





Great great great!!! Excellent staff!!!
March 12, 2019





Tara is the lady that helped me check back in...I only tan usually for one month in the beginning of the Spring because I work outside as soon as it warms up. She is a very warm ,nice and attentive person...we totally clicked and I just love seeing her there when I come into tan . I use the Salon in Bridgetown,Mo.
March 6, 2019





This salon is always clean, the staff is helpful and friendly. Always consistent
February 28, 2019





February 27, 2019





Fantastic and all employees are fantastic!!! I recommend this tanning salon to everyone!!
February 26, 2019





This salon is fantastic!
February 23, 2019





Very busy when I arrived. The associate looked me up and immediately tried to steer me to the lesser spray tan bed - something I don't Appreciate. It should be my choice each time. I will be assessing whether or not I should pay this monthly fee - I am very busy and have gone a whole month without even using the beds.
February 23, 2019





February 16, 2019





Every time I go the staff are so nice. I love going there and the beds are always clean and they never put you in a bed with burned out bulbs.
February 13, 2019





Friendly staff and complete satisfaction with the product and service.
February 8, 2019





The staff is very friendly and helpful
February 7, 2019





Bridgeton MO facility is very clean, has good management and the employees are always very helpful.
February 4, 2019





I liked the two girls you had working there over the summer. It's not the same without them:/
January 22, 2019





Everyone is very pleasant...
January 16, 2019





I love the service you have...they're great. I think your lotion is WAY WAY to expensive and I would like it if there were more upgrades available during the winter months for members. I'm just a silver member but would like, on occasion, to be able to tan in a better bed for a better price! But you're right down the street from my house so you're very convenient.
January 15, 2019





friendly and informative staff
January 9, 2019





Everything is good. Good staff at both locations
January 4, 2019





Tara is great!
January 4, 2019





Very nice people. Wish the music was back on!
January 3, 2019





The staff are always friendly and helpful.
December 29, 2018





December 28, 2018





December 25, 2018





The staff that work their are attentive , helpful and the facility is clean
December 23, 2018





Workers are always friendly! Morgan specifically has been very helpful!
December 23, 2018





The staff is always happy and the Bridgeton location is always very clean
November 29, 2018
Compliment
Everyone is very friendly and helpful. Never have a problem getting the particular bed I like. Clean location. Would definitely recommend.
October 13, 2018





September 4, 2018





July 9, 2018





Bed we're always clean and good staff always helping
June 3, 2018





May 25, 2018





May 15, 2018





I typically go to the Bridgeton location off the Rock Road, but literally any location I go to in/around the St. Louis area has treated me so well. So glad that I chose PBT over some of the others in my area. Great prices, friendly staff, and the beds get the job done. Always clean, and ready to use when I get there. I love PBT!
May 8, 2018





Love the tan Im getting , very nice staff and very clean place..
April 27, 2018





April 12, 2018





April 12, 2018





Easy In and Out, Very Clean, Friendly always smiles on faces.
April 7, 2018





The staff are always friendly and helpful!
April 6, 2018





I wish there was a way to see what offers we have available to us on our email site. I never know what kind of bonuses I have on my account. One time one of the reps told me I had a certain amount of cash built up that I could apply to an upgrade and I appreciated that. The salon is clean and nice but the staff changes and I feel it's hard to know how to fully use my benefits.
April 6, 2018





Great
March 28, 2018





Everyone is always friendly and happy to help
March 27, 2018





staff very educational and helpful.
March 27, 2018





The staff are very friendly and I love the bronzing beds!
March 18, 2018





Good experience. Was pleased with results.
March 11, 2018





Employees are nice but beds are always broken or lights always burnt out
March 9, 2018





I've been to 2 different Palm Beach tanning salons and have always been had a pleasant experience. Keep up the good work ladies!
March 8, 2018





The only thing I would change is adding some kind of bell to inform the employee that a customer walked in the building.
March 8, 2018





It was very clean peaceful and very friendly staff. I got the right membership for me. I love that my lotion is 25% off as well.
March 6, 2018





Great job.. the only problem i recently had i was told i do not need to pay 5$ extra for the dark spray tan whice i have been paying the extra 5$ for dark spray tan the staff said i shouldnt have been paying any extra kinda was upset all the extra money i blew
March 1, 2018





February 26, 2018





Went to bed 7. I love the buttons working for fan and my room is always clean & so are the beds.
February 24, 2018





Always able to get right in and desk girls always helpful with helping me choose any extras
February 22, 2018





February 15, 2018





I have received promotions in the past to "upgrade" my tanning package - I think I did that but when I stopped in yesterday I was told no. Sometimes it would be nice to have someone there with a little more authority to help out with billing questions.
February 13, 2018





Great customer service, clean establishment, good recommendations on products without feeling pushed to have to buy something!
February 7, 2018





February 4, 2018





Great fast and friendly
January 31, 2018





Awesome
January 30, 2018





It would be five stars except that this location closes too early on Sundays and has weird corner tables instead of chairs inside the rooms.
January 24, 2018





Everything was fine
December 19, 2017





Beds are good, most of the staff is great a few are immature
December 15, 2017





December 13, 2017





Always clean and the day girl... I think her name is McKenzie ..she always a great help and knows her stuff
December 10, 2017





Katelynn is the best!
November 26, 2017





Great i love the staff very friendly
November 24, 2017





November 22, 2017





The management is awesome
November 21, 2017





I feel welcomed each time I visit. Love having music with the tanning. I like to go tan because it cheers me up, especially if I'm down. Facilities always seem clean also.
November 16, 2017





Beds aren't that great
November 15, 2017





November 12, 2017





November 6, 2017





I have been to a few different locations, I love that I dont have to make an appointment. The girls working there are nice, there is almost never a wait time, a bed is always ready for me. I only wish they stayed open later on Sundays and had a real chair to use in the room, rather than a corner table that is unstable for sitting. Overall a consistently good experience every time I visit.
October 28, 2017





I went to tan and Madison suggested I use a different tanning bed than usual so I can get a better tan. Madison explained that your body gets used to the different rays and changing to a different bed changes your tan.
October 28, 2017





I tanned
October 27, 2017





Friendly staff
October 19, 2017





Employee are very nice
October 15, 2017





Had a nice experience and satisfied with the results
October 13, 2017





I had some issues right after I became a member. It was involving my auto pay, I was told my card didn't work, I was using the card everywhere with no issues. I didn't tan the whole month and still had to pay plus the late fee. I was not happy. I have talked with the district manager and we have worked some things out. I have now had a very positive experience since! They have advised me, I have issues now with my suddenly being sensitive to the sun. The staff has been pleasant, knowledgeable and very easy to talk to. So I am very happy now and hope that you stay in the location that you are in now.
October 3, 2017





September 29, 2017





September 27, 2017





I enjoy my tanning time. It is relaxing and beneficial to my skin condition. I have upgraded till the end of the year The bronze level beds are a big snug for my body.
September 24, 2017





My experience was not a bad one, but..... I own my own cleaning company and if that weren't the case, everything would be great. With that being said, the place needs a good cleaning because if you look up everything is covered in dust badly.
September 24, 2017





Always being welcomed & everyone is pleasant
September 21, 2017





September 17, 2017





The employees are so kind and sweet
September 13, 2017





One clerk decided not to listen to me regarding my spray tan color. She insisted on a darker shade. I kept telling her no thank you, I want lighter. Unbeknownst to me she dialed in darker shade any way. The next day I looked horrible. The store manager verified my story and made it right. When I want a spray tan I can only get one when that cuck isn't working.
August 31, 2017





I love the red light booth!
August 27, 2017





August 26, 2017





I enjoy tanning. It is relaxing and the girls are very helpful.
August 23, 2017





My experience has been great so far! The manager at the Chesterfield location has always been very helpful with her knowledge on all the products and beds!!
July 29, 2017





Love your girls at st Charles rock road. Your website doesn't reflect correct hours.
July 28, 2017





Great
July 24, 2017





The facility is nice. The workers are wonderful. However, I am at the Bronze level and the fan in Tanning Bed 8 does not work well. It would be nice if it could be fixed.
July 21, 2017





July 20, 2017





Love the beds, the only thing I have an issue with is, the monthly payment gets taken out all different times of the month and its not one payment taken.
July 16, 2017





Great!
July 9, 2017





She just knows what is the best bed to give me for the tan I want
July 8, 2017





July 7, 2017





June 27, 2017





I really like the salon.the location.
June 26, 2017





June 21, 2017





Everyone at the Bridgeton store is amazing- so friendly and personal. Love them
June 21, 2017





Got in and out quick got the bed I wanted.
June 19, 2017





June 18, 2017





Great
June 14, 2017





The workers were very friendly and helpful!
June 7, 2017





The level 1 beds are very uncomfortable and they could be cleaner. I also had a bunch of free upgrade credits, but they wouldn't tell me when they expired. I missed my chance to use them because I didn't know I had to use them quickly.
June 5, 2017





June 2, 2017





Everything was great except that you only offer monthly packages and auto-pay for tanning options....single session are way expensive as well, but I am a picky tanner due to lifestyle. Other than that, spectacular service!! :)
June 2, 2017





The ladies there are wonderful, very nice to me
June 1, 2017





Very nice!!!
May 30, 2017





Girls are great and very helpful and friendly. My only complaint is you need to always have two working during prime times. It's hard for one person to work with new members, clean beds and check people in.
May 25, 2017





The ladies that work @ the PBT flanked by Schnucks and Home Depot on Rock Road, are absolutely wonderful! My biggest problem is the cost. After two surgeries on my back I am unable to lay flat without major pain in my legs. I've doubled my pain meds and still unable to relax and enjoy myself. I'm on disability and can't afford $64.95 monthly. I love to have a tan, after living in Naples, FL for 32 yrs, it makes me feel good about myself, even healthier looking. I wish you had a special deal for folk's like me...although I am only 63 years young!! Thanks for allowing me to express my first amendment rights. Have a GREAT Day!!
May 23, 2017





The staff is friendly, helpful and they make sure your experience whether its your first or whether you have been coming for awhile is good.
May 15, 2017





May 3, 2017





I usually go to the Sr Charles Rock Rd location. It's becoming run down and needs new competition beds. I went to the Creve Coeur location which I was very impressed how nice and updated it was. Rock Rd needs to update like Creve Coeur.
April 30, 2017





People that work there are very nice & no what they are talking about
April 29, 2017





Love love my girls at the Bridgeton PBT they take great care of me.
April 23, 2017





April 19, 2017





The girls at the Bridgeton location are awesome. Never have a problem getting in the beds I like.
April 16, 2017





Staff is always friendly and knowledgeable.
April 12, 2017





Can't recall her name, but the store manager of very nice and helpful
April 10, 2017





I don't like that you can no longr buy single tans at a reasonable amount. I was paying like $13 for turbo plus now for a single its like 35. S o I bought a package last time and didn't know there was a time frame so I got like 2 tans for 36. Now I paid 83 for a month and I will go at least 3x a week
April 10, 2017





The manager in training went above and beyond helping me. I was in Saturday April 9th at the Bridgeton MO Location, on St. Charles Rock Rd. She went through my account information and explained to me what was going on with my account. She really was awesome! Please make sure she knows that she got an excellent review. I'm sure it means a lot to the employees when they get a compliment. My name is Joan Acton, I cannot remember her name, hopefully, you can look up who helped me last. She helped me on Saturday the 8th and Sunday the 9th
April 10, 2017





April 9, 2017





April 7, 2017





Staff are super friendly.
March 30, 2017





I absoutley live going to palm beach awesome staff?!!
March 30, 2017





Overall I'm satisfied. Prices are a little high but not unreasonable.
March 26, 2017





March 21, 2017





STAFF IS GREAT , I SEE KAYLA MORE SO THAT THE OTHERS AND SHE IS AWESOME, SHE KNOWS THE BUSINESS VERY WELL, AND CAN ANSWER ALL YOUR QUESTIONS!
March 19, 2017





March 17, 2017





I went to the Bridgeton location and katelynwas very helpful it was clean and I enjoy the twenty minute beds
March 16, 2017





General manager is great your new staff aren't very attentive or knowledgeable. Otherwise my overal experience is great
March 15, 2017





Love this place...More choices Great staff!
March 9, 2017





It's been a while since I was there and the employee there help me to make sure I don't use the wrong bed for my skin.
March 3, 2017





March 2, 2017





i love the company and this location very friendly staff and they greet you with a smile
February 27, 2017





Thanks for making the tanning experience easy. I am always greeted with a smile. When I have questions they are answered with confidence and care. Thank you!
February 24, 2017





Each year before I go to Punta Cana, I come in for a tan before I go. I have been very happy with the service over the past several years.
February 23, 2017





Katelyn was absolutely fantastic and took the time to help me every step of the way when I signed up for a membership!
February 19, 2017





Everyone there is so fantastic and sweet. Also very knowledgeable about the products and beds.
February 16, 2017





February 16, 2017





Chelsea was absolutely amazing! Extremely friendly and knowledge about lotion and upgrade questions I had! Highly recommend! Love this store! Caitlin and Chelsea ROCK
January 26, 2017





Takes to long to get color tha STL
January 24, 2017





Everyone so far that I've dealt with is awesome!
January 21, 2017





Chelsea was friendly she explained everything and was very knowledgeable and personable. She ended up selling me two bottles of lotion olive was. It planning on getting. She recommended a new bed that I loved! It was clean and relaxing! I will recommend to all of my friends!
January 20, 2017





The people the surroundings are all great. Could be a better music set up there though.
January 19, 2017





I don't like how you have to purchase months now instead of weeks. I've been a loyal customer to "pacific beach" so I just thought it was irritating how everything changed. The girls who worked there were absolutely fabulous though! Very helpful. I believe her name was Katelynn. I appreciated their help, definitely would've left if it wasn't for the great customer service I received.
January 18, 2017





I was so excited when I received an email about my rewards !! Great idea
January 17, 2017





The girls are always friendly, very clean facility. Would never consider going anywhere else.
January 4, 2017





I love the clean location and the calming atmosphere with the lowered lighting. Katelynn is very professional and helpful. She is a great representative for the company. I would like to see an additional hook for coats and shirt at the same time to not wrinkle my clothes.
January 2, 2017





Caitlyn and Kristen are always on their A game! Wouldn't go anywhere else!
January 2, 2017





December 1, 2016





I am so disappointed in closing the Dorsett location. I will be ending my tanning with you
November 20, 2016





Caitlyn is always so helpful and very knowledgeable about products. Very helpful with tanning advice! Love this place! Loyal weekly customer.
November 15, 2016





November 12, 2016





used bed 9 and still the fan is not working. was hoping with a new company coming in, they would fix these issues. but nope, still not working. otherwise everything else was fine
November 7, 2016





The lady was great and very helpful!
November 4, 2016





Love the employees