Palm Beach Tan Cottleville
Cottleville
Our tanning salon in Cottleville, MO is dedicated to 100% customer satisfaction and we're excited to help you find your perfect shade. Stop by, meet our certified tanning consultants and learn more about our state-of-the-art sunless spray tanning and sunbed tanning.
https://maps.google.com/maps?address=Palm Beach Tan Cottleville,6105 Mid Rivers Mall Dr, Cottleville, MO, 63304&center=38.7434993, -90.6351196
Special Offers & Coupons
Memberships & Pricing
Premier Rewards® Memberships
Palm Beach Tan Cottleville location, offers a variety of convenient sunbed and sunless Premier Rewards memberships. Our Premier Rewards members enjoy exclusive offers, free membership upgrades, cash credits and more! Learn more about Premier Rewards.
Sunless Pricing
With sunless spray tanning, you can achieve natural-looking results perfectly matched to your skin tone in just one visit. Palm Beach Tan features Mystic Kyss, Mystic Tan, VersaSpa and VersaPro spray tanning booths.
Learn more about our different Sunless Premier Rewards benefits
Membership
Sunless Diamond EFT
$79.95
Unlimited
Sunless Platinum EFT
$59.95
Unlimited
Sunless Gold EFT
$39.95
Unlimited
2-Pack Pricing
$50
Diamond
$60
$40
Platinum
$50
$30
Gold
$40
Sessions expire 45 days from purchase
Single Sessions
$30
VersaPro
$35
$15
Versa/Mystic
$20
Sessions expire 45 days from purchase
PBT® One™ Memberships
When you simply want tanning at a great price, then PBT One is for you. Choose between Sun or Spray tan for just $14.95 per month with ultra-modern equipment and expert advice from our certified pros. Everything you need. Nothing you don't.
SUNBED
TANNING
Unlimited Level 1 sunbed tanning
Preferred pricing on upgrade sessions
SPRAY
TANNING
One spray tan per month
Preferred pricing on additional sessions
Reviews From Our Customers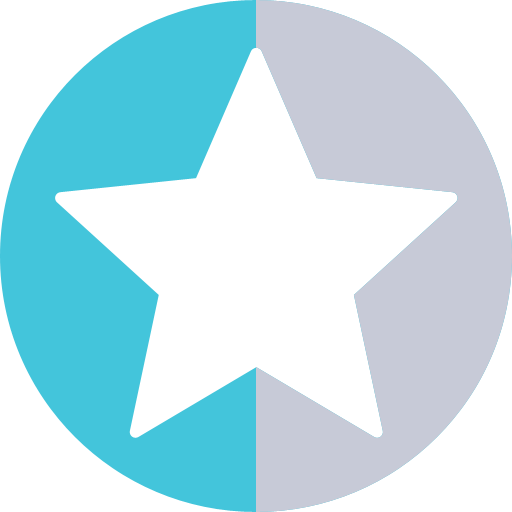 - 51 Reviews
March 13, 2019





The staff there are friendly. Everytime I go in its always clean and staff isn't just sitting around. Love it.
February 27, 2019





The associates are helpful and friendly, always make you feel comfortable
February 24, 2019





February 24, 2019





The ladies in the St Peters/Cottleville location are the BEST! Always so nice, so helpful, so patient.
February 24, 2019





February 13, 2019





Awesome!!
February 13, 2019





February 9, 2019





The girls at the Cottleville,MO location are always so sweet and helpful. Love coming here
January 30, 2019





I love the versa spa. My only complaint is I've been in several times to use it and it has been no operational. I have to either pay to upgrade or go to another location.
January 8, 2019





Excellent service.
May 8, 2018





I was super impressed last year. However recently since I unfroze my membership for summer, things seemed to have changed. The girls are less knowledgeable, less personal, and also apparently less timely. Friday, I planned to go before work. I arrived to the salon at 9am but no one was there to open. I waited till 9:30 before I had to leave. When I called the other store to see if they knew, the person that answered seemed annoyed that I was calling and proceeded to tell me that she already knew and that I was not the first but the third person to call.
April 10, 2018





April 10, 2018





April 7, 2018





The employees are very nice and helpful.
April 4, 2018





I hadn't been there in several months and I was impressed that Jamie remembered my name! She is so sweet! Everyone there is sweet and always helpful!
April 1, 2018





March 28, 2018





Have had nothing but wonderful service.
March 25, 2018





February 24, 2018





Carrie was very welcoming and patient with explaining the beds to me. I also left my purse there & she kindly held it up front for me. This location is very nice!
February 23, 2018





February 9, 2018





I went in 2/8/18 around 4:00, the two girls working were so sweet, very professional and knowledgeable! Wonderful experience.
January 18, 2018





Nicole and MJ were amazing! Nicole walked me through everything from best package to how to run the new beds! Just phenomenal customer service! They really know their stuff and make everything so much fun!
December 30, 2017





The price is very high but the girls are very knowledgeable. I tried spray tan for the first time it was cool except my hands are orange and I used that lotion so that sucks. The carpet in the rooms are really dirty they need to be replaced or deep cleaned makes you feel nervous that the beds aren't clean.
November 25, 2017





Overall the staff is extremely polite and well-mannered. Everyone there seems to be very knowledgeable of their products and services. I can't say one bad thing about any of the employees currently at Palm Beach located at Mid Rivers Mall Drive. The beds are exceptional, the place is very clean, and I always feel welcomed. However... I find it extremely irritating that I have to wait 24 hours to tan. 30 minutes ago I walked into the tanning salon to only find out that I couldn't tan until 5:38 p.m. this evening to fulfill the 24 hour No-Tan policy. I see no scientific evidence proving or displayed at your facility that would suggest just 2 hours later it would be beneficial or less harmful for my skin. I find the policy to be quite absurd and when I'm spending $99 a month on your biggest package I find it insulting that if I were to tan at 3:15 p.m. it would some how damage my skin or cause me to have some kind of unfortunate experience, but if I return at 5:38 p.m. my skin will magically tan perfectly and nothing will go wrong. I'm spending $1,200 a year at your facility and to be told that I cannot tan is both irresponsible as a business looking to maintain a client base and the policy is based on unproven scientific evidence. I'm sure there are generalizations that numerous dermatologist could specify, but pertaining to my particular skin type or genetics, you cannot specifically prove that my skin would damage permenantly or temporarly if I were to tan twice within 24 hours. The policy you previously had which enabled some of your clients to tan one hour early if a manager where to override the program immediately deconstructs and conflicts the 24 No-Tan policy. Yet it was allowed at the managers discretion. I'm curious what those guidelines were that enabled such overriding power. Also, everybodys skin is different, darker skin people like myself can handle the sun a lot better than people with lighter skin, so how you generalize a limitation on a 24-hour period when some people can handle mulitple tanning in less than that time seems to be incredibly inaccurate. It also causes me to miss a day of tanning, I'm not always able to make it back up to the facility after the 24 hour No-Tan policy. When I'm spending this kind of money, I expect to be able to walk in and tan at my convenience. I understand 1 tan per day is safe, but I do not believe a 24-hour period is any safer than me walking in 22 hours Later. I feel if you want to legally dissolve any liability, it would be in your best interest to have clients sign a waiver overriding the 24-hour No-Tan policy and allowing them to tan everyday regardless of the time frame. I myself would sign such a waiver and I believe a lot of your clients around here would as well. I moved from the Tan Company because Palm Beach is an extremely more reliable and professional setting. While I don't expect this rant to have any kind of real effect, I hope you understand that this policy is a generalization that shouldn't be applied, and if continued there should be an option to opt-out and make the client take full responsibility of any health or skin conditions that may occur. Thank you
October 9, 2017





October 4, 2017





September 18, 2017





Jamie at the desk was super helpful and gave me great information. She helped me decide the best route for my budget and tanning needs!
August 20, 2017





July 18, 2017





Awesome! The assistance manager, Nicole, is really great with customers and service. Clean, clear and great value
June 11, 2017





June 4, 2017





I always get a medium color spray tan but this one was very disappointing. I didn't get the same coverage and color I normally get & I've used several different companies and booths. I get the clear so I didn't know it wld be this light until the next day. I took a picture of my face to show mgr when u return to store
June 2, 2017





May 26, 2017





Many times when I go to the Cottleville location (Mid Rivers and 94), their computers are not working properly. I feel bad for the staff because it's not their fault, but this happens more often than not when I'm there. Thought I'd share-- frustrating experience. Manager there is a doll! Makes everyone there feel great!
May 24, 2017





The store manager, Nicole was amazing! She is educated and answered all my questions and explained everything in great detail! Never had such a wonderful experience at any other tanning salon! Oh and the membership plans - top notch. And the rewards program - nothing comparable! Super happy after day one!
May 23, 2017





Employees are very friendly. Store is clean. Just a great experience and I will continue to go there.
May 16, 2017





April 23, 2017





Friendly & knowledgeable staff members at the Mid Rivers location in Saint peters Missouri! Always a great experience
April 5, 2017





Nicole@sullivanagency.net and chesli were awesome. They both showed me around the facility and infor med me of the new beds, since I haven't tanned for several years. They got me all set up with a reasonabe package because I am only wanting to tan for a short time frame so I do not burn over the summer when I'm out on the lake and all of my other outside activities. Highly recommend
April 4, 2017





I want to thank Nicole for the professional way she conducted herself. Nicole is extremely knowledgeable and answered all my questions. Nicole is a very kind and a very sweet person , and cares about all the people who walk in the door. I would recommend anyone who cares about a safe way to tan to go to see Nicole at your Tanning Spa. I give Nicole an A+ and your facility is the nicest tanning spa that I have ever been to. I truly Thank Nicole for her kindness and care and I look forward to all my visits to your tanning spa. Sincerely, Kathleen Maryniak
April 4, 2017





Love Palm Beach Tan! Getting great results, quickly. Knowledgeable staff is so helpful. I have an ongoing membership and can tan as often as I'd like. They also have a red light therapy bed! Bonus!
April 1, 2017





All employees are extraordinarily polite and nice, always very helpful!
March 24, 2017





Staff is extremely friendly and very helpful. Facility is always very clean too.
March 23, 2017





Staff is friendly and helpful.
March 2, 2017





Great staff and good equipment
February 28, 2017





February 28, 2017





February 24, 2017





Very friendly and knowledgeable staff. It is refreshing!
February 21, 2017





Love this place. Employees are very knowledgeable and quick to help with any questions. Very thorough in explaining packages, beds, lotions etc. I really like the new updates and appreciate the fact they don't just send you to any bed. They really work with you to help you achieve results, quickly. Employee, Nicole, is especially helpful! Can't wait to try the red light therapy bed. Been reading awesome things about it online.
February 1, 2017





Friendly and knowledgeable staff
January 12, 2017





November 17, 2016





I brought in a Free Month coupon and did not get a free month, but paid $25 dollars. That alone was confusing. Then the girl that signed me up put me in one bed, but the manager would put me in another saying that was wrong. I was put in two different beds, one the manager put me in was terrible and made me regret buying the month package to tan for my honeymoon. I wasn't told about the 24 hour rule which I think is important to know. I upgraded to a different package with a super nice girl who actually explained the situation to me. I was about to ask for my refund because I felt like I had been mislead and taken advantage of. Luckily, I am now happier with my tanning package.