Palm Beach Tan Eureka
Eureka
Our tanning salon in Eureka, MO is dedicated to 100% customer satisfaction and we're excited to help you find your perfect shade. Stop by, meet our certified tanning consultants and learn more about our state-of-the-art sunless spray tanning and sunbed tanning.
https://maps.google.com/maps?address=Palm Beach Tan Eureka,221 E 5th Street, Eureka, MO, 63025&center=38.507632, -90.6224429
Special Offers & Coupons
Memberships & Pricing
Premier Rewards® Memberships
Palm Beach Tan Eureka location, offers a variety of convenient sunbed and sunless Premier Rewards memberships. Our Premier Rewards members enjoy exclusive offers, free membership upgrades, cash credits and more! Learn more about Premier Rewards.
Sunless Pricing
With sunless spray tanning, you can achieve natural-looking results perfectly matched to your skin tone in just one visit. Palm Beach Tan features Mystic Kyss, Mystic Tan, VersaSpa and VersaPro spray tanning booths.
Learn more about our different Sunless Premier Rewards benefits
Membership
Sunless Diamond EFT
$79.95
Unlimited
Sunless Platinum EFT
$59.95
Unlimited
Sunless Gold EFT
$39.95
Unlimited
2-Pack Pricing
$50
Diamond
$60
$40
Platinum
$50
$30
Gold
$40
Sessions expire 45 days from purchase
Single Sessions
$30
VersaPro
$35
$15
Versa/Mystic
$20
Sessions expire 45 days from purchase
PBT® One™ Memberships
When you simply want tanning at a great price, then PBT One is for you. Choose between Sun or Spray tan for just $14.95 per month with ultra-modern equipment and expert advice from our certified pros. Everything you need. Nothing you don't.
SUNBED
TANNING
Unlimited Level 1 sunbed tanning
Preferred pricing on upgrade sessions
SPRAY
TANNING
One spray tan per month
Preferred pricing on additional sessions
Reviews From Our Customers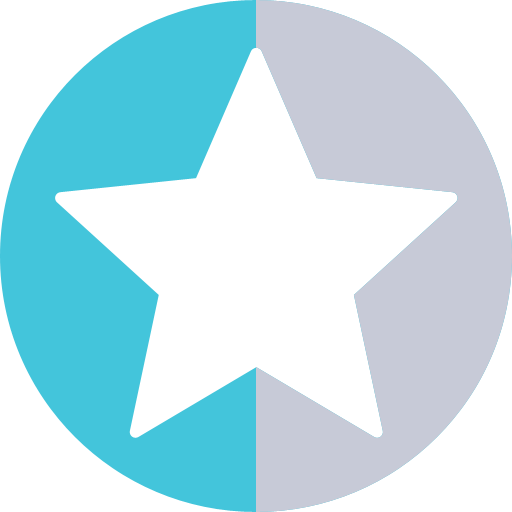 - 60 Reviews
March 22, 2019





Linda is awesome! Very helpful and friendly
March 21, 2019





I never burn and get great advice to get the best tan
March 14, 2019





Everyone is always helpful and polite.
March 13, 2019





It's all good Brianna is a Awsome young lady and knows her job well . She answered my questions I had on membership and prices etc . Made it very clear to me . Thanks
March 13, 2019





March 10, 2019





I came in to tan and the staff had stated I had been given a month promotion of upgraded tans. I like when the staff keeps you informed of promotions or specials so you don't miss out on them.
March 6, 2019





March 5, 2019





Platinum members already pay enough a month for their memberships but don't get the same $1tan upgrades as gold? You should open up your $1 limited time only tan upgrades for everyone
March 5, 2019





I have noticed that PBT is having a really rough time with turnover. Just when I get to know the girls they are gone. Its not just the girls at the counter its the Managers also. This makes me wonder what is going on.
March 2, 2019





Great!
February 27, 2019





Great , nice people , I wish you would just let me be a member and debit it at your store each month instead of taking it out of my account automatically . So what really is your best deal going that I could just debit it each month at your store for level 3 Platnum beds?
February 26, 2019





February 26, 2019





February 24, 2019





Recommendations were great based on my personal experience and needs. Customer service was wonderful and the ladies that work there are always so nice to talk to.
February 9, 2019





Great beds, great service!
January 31, 2019





Everything is amazingly nice and so is everyone. Just wish you had the same packages as tan co that was there before. I paid 10 dollars less a month and was able have 16 free upgrades a month. With is package I get no upgrades and pay more
January 28, 2019





Everyone has been helpful and very friendly
January 27, 2019





January 26, 2019





January 16, 2019





Friendly staff and a lot of options.
January 16, 2019





January 14, 2019





Very nice staff and clean beds/facilities
December 25, 2018





December 20, 2018





AMAZING! Every employee is super knowledgeable and has great suggestions of products to help achieve optimal tanning results!
December 7, 2018





August 26, 2018





May 17, 2018





The Ladies are always very friendly and professional. Very clean.
April 25, 2018





I always love going to my pbt in Eureka! Friendly service and great beds. Always clean!
April 4, 2018





Love love love all the girls at PBT in Eureka Mo They are so friendly and helpful!!!
March 29, 2018





Tan session was fine. I was told I would have 10 minutes to prepare. Working as fast as I could but was not even able to fully apply lotion during the time provided. No way it was 10 minutes. I missed 2 minutes of my tan session on a Diamond bed.
March 24, 2018





Nice team and great facility.
March 2, 2018





The ladies are always welcoming when you walk in. Only problem, the face tanner on the bed i use didnt work the last time.
February 11, 2018





I always have a great experience at my Eureka pbt. Love the ladies that work there.
February 2, 2018





Need more than 1 level 1 bed
January 21, 2018





All the girls I encounter are always pleasant and helpful!
January 12, 2018





Receptionist was super friendly and helpful and the rooms were exceptionally clean
November 19, 2017





Glad you are there.
November 18, 2017





The gal who got my account set up was very helpful in explaining my options and she took the time to show me around. The facility was also nice and clean
November 12, 2017





September 11, 2017





September 8, 2017





I bought lotion, i only buy from Mellissa. She always gives me great advice.
September 8, 2017





August 25, 2017





August 18, 2017





June 23, 2017





I work with Brooke at the Eureka Mo location. She is GREAT! She always remembers me, she makes great recommendations. I came in looking for fast results to tan my face outside of the tanning bed, she reccomended a self tanner for faces & it works great, so worth the money.
June 15, 2017





Always a friendly staff at the Wildwood location
June 11, 2017





Melisa at the eureka location is so friendly and fantastic
May 28, 2017





May 7, 2017





May 2, 2017





April 21, 2017





Just love it ?
March 29, 2017





Girls are very friendly that is always nice! I know its policy but the 24 hour rule to tan...well not my favorite. But I guess that is just to protect the fools who abuse it. My one HUGE request is: Please figure out a way to leave our lotions with you. I just had to throw away an expensive lotion because I left it in my car...so I will always have it when I want to tan on my way home from work. See what you can do! Thanks!!
March 29, 2017





I have to admit I was a little concerned when the Eureka Tanco switched over to a new company and owners, with changes, my membership and my cost. But I am pleased to say, Ashley and her staff explained things very well and have been nothing less than amazing. When my wife and I walk in that front door we are treated like friends Thank You
March 27, 2017





So far it has been good. The only thing I do not like is there is only 1 level 1 bed
March 19, 2017





The girl working was fine. I just wasn't impressed with pricing. Higher prices for the same beds as TanCo
March 19, 2017





Always friendly staff. V helpful
February 27, 2017





January 27, 2017





Change is never easy, especially when you have been loyal to a company for over 30 yrs. I am hopeful that your company will exceed expectations
January 25, 2017





Everyone was very helpful and nice.
October 30, 2016