Park Towne Village - NOW HIRING!
Palm Beach Tan Charlotte
Park Towne Village - NOW HIRING!
Our tanning salon in Charlotte, NC is dedicated to 100% customer satisfaction and we're excited to help you find your perfect shade. Stop by, meet our certified tanning consultants and learn more about our state-of-the-art sunless spray tanning and sunbed tanning.
https://maps.google.com/maps?address=Palm Beach Tan Park Towne Village - NOW HIRING!,1600 East Woodlawn Rd # 230, Charlotte, NC, 28209&center=35.171879, -80.849547
Special Offers & Coupons
Memberships & Pricing
Premier Rewards® Memberships
Palm Beach Tan Charlotte location, offers a variety of convenient sunbed and sunless Premier Rewards memberships. Our Premier Rewards members enjoy exclusive offers, free membership upgrades, cash credits and more! Learn more about Premier Rewards.
Sunless Pricing
With sunless spray tanning, you can achieve natural-looking results perfectly matched to your skin tone in just one visit. Palm Beach Tan features Mystic Kyss, Mystic Tan, VersaSpa and VersaPro spray tanning booths.
Learn more about our different Sunless Premier Rewards benefits
Membership
Sunless Diamond EFT
$69.95
Unlimited
Sunless Gold EFT
$49.95
Unlimited
2-Pack Pricing
$40
VersaPro
$50
$35
Versa/Mystic
$45
Sessions expire 45 days from purchase
Single Sessions
$25
VersaPro
$30
$20
Versa/Mystic
$25
Sessions expire 45 days from purchase
PBT® One™ Memberships
When you simply want tanning at a great price, then PBT One is for you. Choose between Sun or Spray tan for just $14.95 per month with ultra-modern equipment and expert advice from our certified pros. Everything you need. Nothing you don't.
SUNBED
TANNING
Unlimited Level 1 sunbed tanning
Preferred pricing on upgrade sessions
SPRAY
TANNING
One spray tan per month
Preferred pricing on additional sessions
Reviews From Our Customers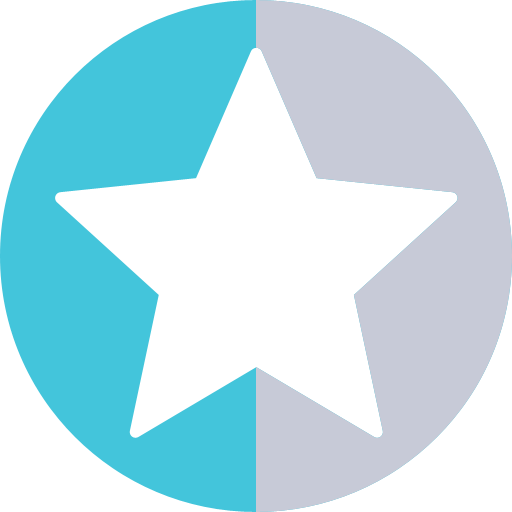 - 196 Reviews
March 21, 2019





Wish I knew the girls name that signed me in at Northlake location. She is super nice and helpful.
March 14, 2019





The salon is always clean and the staff are always friendly. They are very knowledgeable on the beds/lamps and lotions.
March 7, 2019





All the associates are so friendly and the environment is really clean!
March 1, 2019





February 27, 2019





Brandon is always awesome to this 100 year old lady :)
February 26, 2019





February 23, 2019





Employees are friendly and equipment is always clean.
February 18, 2019





January 24, 2019





January 20, 2019





January 10, 2019





I don't like the hard sell on lotions, upgrades, etc.
January 8, 2019





Always have a great experience when I visit. The regular staff know my name and give me a warm welcome.
January 6, 2019





The service at quail corners is phenomenal! Brendan and Brooke serve as a wonderful power duo educating on skin care and current promotions. These two are some of the reasons I keep coming to this location
December 27, 2018





Awesome Employees?
December 26, 2018





My experience has been very good and all staff have been professional and accommodating as possible.
December 23, 2018





December 21, 2018





Had a really bad experience with the manager at a different location. Called Woodlawn (the only other location that I'd normally have gone to) and went over it with Brandon. He was wonderful. Before speaking to him I was on the verge of cancelling my membership entirely and going with a competitor. He's an asset to your company and just really great. I hope you appreciate him as much as I did following that experience.
December 21, 2018





Brendon was the best in helping us with what we needed. For my first experience he made the whole process very easy.
December 20, 2018





The guy helping me was very condescending. I have always had excellent service at pbt but this guy was not pleasant
December 19, 2018





December 9, 2018





Professional but very friendly staff.
December 9, 2018





I overall enjoyed my experience. The associate was friendly and made me feel welcome.
December 7, 2018





December 7, 2018





Brian at the front desk is awesome! Always friendly, always asks about my day. He is very knowledgeable about the products and services. The entire staff is exceptional
December 5, 2018





Every single person I come in to contact with at the stores are always SO friendly! I never know what bed to choose and they always take their time to look at my history & help me out. I couldn't be more appreciative, thank you!
December 5, 2018





The staff is always personable, friendly and extremely helpful with any questions!!! I love coming in here!
December 1, 2018
Compliment
November 1, 2018





July 30, 2018





May 29, 2018





April 16, 2018





I just started going back for the season. I pay monthly year round and never freeze my account. Both times I have gone, the past two days, there have not been any protective eyewear for me to use!!! Are they not being provided anymore?!? If not, that is ridiculous for the amount I am paying that it can't be provided to me and furthermore nobody has said anything to me about the eyewear!!! No notice, email or anybody telling me so. Do you provide it or not?!?
April 14, 2018





Fast great service. Very friendly
April 13, 2018





Always pleasant
March 27, 2018





March 17, 2018





It was my first time ever tanning and I was told all of the options I could do and what lotions I should buy. I was just a bit confused when I went to get my spray tan. He kind of went a little fast at explaining I don't think I did all of the before and after care steps right. Besides that, it's a great facility and nice staff!!
March 15, 2018





Courteous, clean, quick in and out
March 12, 2018





Very attentive, friendly and engaging at the counter. The guy rang me up as two separate transactions from My oil and upgrade vs my lotion that was 50% off to ensure I got the best possible discount. He was great.
March 9, 2018





I honestly never leave reviews but I am experience here was above and beyond all thanks to Brian F. (not sure last name). He was so positive and welcoming and helped me understand all of the current deals/promotions going on as well as the products that would enhance my experience. He walked me through the whole spray tan process and I have NEVER gotten out of a spray without some type of issue until now. He made sure I was 100% understanding of what I needed to do, how to stand, etc. Thanks so much!!
March 8, 2018





Store manager is amazing! So friendly and knowledgeable!
February 8, 2018





The new employees and the current staff at park road are the best: They know my name smile Great new team and the sweet blond lady makes tanning fun
January 29, 2018





January 20, 2018





January 18, 2018





As always a great experience. Very clean, very professional, very helpful.
January 15, 2018





Always pleasant, courteous staff. Wish music in all beds worked and would like more options to listen to in those beds that do have music.
December 19, 2017





December 11, 2017





been coming for a year. and half a new employee as I walked in say hello Tommy ("Thomas) the new employee remembered my name
November 24, 2017





November 22, 2017





I give it a great because the staff is so good there but there have been bulbs out in each one of the beds I've tanned in, and not just 1 or 2... there are multiple bulbs out
November 21, 2017





Excellent. Assistant manager Ethan at the Myers Park location in Charlotte (off Park road) was amazing. He made me feel so welcome and even though I am an experienced tanner he gave me a tour and went over everything in great detail with me to be sure I knew all the options available.
November 16, 2017





November 15, 2017





November 8, 2017





Clean faculty Overall nice staff Above averages Experience
November 7, 2017





Park Rd/ Woodlawn location. Still lots of maintenance issues with radios not working and Bed #16 no longer has a number on the door. I guess the number plaque fell off and hasn't been replaced.
October 7, 2017





September 2, 2017





Kara was a delight! I will be coming to this store more often now!
August 27, 2017





Awesome!
August 20, 2017





The associate working was so nice and helpful- made my experience at that location fantastic!
August 10, 2017





August 6, 2017





Always very friendly staff and quick to assist with any questions or concerns.
July 30, 2017





July 29, 2017





Everyone that works there is extremely helpful and kind. I have used the sunless tan as well as the tanning beds , the staff have taken the time to explain all of the skin care products to me and their recommendations were great .
July 27, 2017





I don't know names but your staff is great. They are always cheerful
July 27, 2017





Great service but please purchase different goggles. They do not provide much protection for the eyes and I always have to put a towel over my fave
July 24, 2017





Great team!
July 15, 2017





The sales associates are always so warm and welcoming!
July 10, 2017





July 10, 2017





Will at the Park Road location was extremely helpful by answering the several questions I had. He was patient and took the time to assist me without looking the least bit annoyed. Great customer service all around.
June 30, 2017





I have to say I have been a guest with your company for some time, Karla (manager) Amazing and Will ( assistant manager) amazing!!!! Other staff on the park road branch not so much! I have been informed a room and walked into an employee naked; I have been there to have directed into the wrong room for my tanning session, not one but twice! Little irritated with not solution, may You help?
June 29, 2017





June 27, 2017





Always have a great experience at PBT. Will at Parktowne in Charlotte is always so kind and fun.
June 26, 2017





A bit of a wait due to only one associate working and the first person in line was new and setting up an account.
June 20, 2017





June 16, 2017





Excellent service
June 12, 2017





June 7, 2017





June 5, 2017





Always positive vibes and mood! Love all the wonderful workers at the Sun Valley location!
June 4, 2017





June 1, 2017





The person Who helped set up my account was very knowledgeable and helpful. I enjoyed the discounts and all of the knowledge given about my account.
May 28, 2017





Beyoncé
May 28, 2017





Kayla was very helpful in assisting me in my color options for the mystic tan.
May 17, 2017





Great very clean and easy quick in and out!
May 14, 2017





Very attentive and polite. Always eager to help and answer any questions
May 9, 2017





May 8, 2017





May 2, 2017





I go to the one by Sun Valley, I love all the employees there, they're amazing! All so friendly and welcoming!
May 2, 2017





I absolutely love this PBT location! The staff is so friendly and greet customers by name, plus it is so clean and inviting. Keep up the fantastic work!
May 2, 2017





Sometimes it's really great. But there's one employee in particular who I've had put me in the wrong bed twice when I've asked for a stand up.
April 30, 2017





April 26, 2017





<3
April 24, 2017





Harris Blvd. Store needs a new stand up bed. It is extremely disappointing to waste time in the one there after going in the one on Park Road. Why are beds at this store not comparable?
April 21, 2017





Everything went smoothly. Nice people. Great service.
April 19, 2017





I've had good and bad experiences. Depends on the location
April 18, 2017





Staff is awesome! Always pleasant and helpful! Great salon!
April 10, 2017





the fella that signed me up for membership was absolutely great ! Knowledgeable, KIND, informative and a genuinely nice person !
March 30, 2017





The reason I gave it average is not because of the tanning quality but because when there is only one employee working and a long line of people they should 1 either call a second person to come in or 2. Ask all the people in line what they need and if they are already memebers because half the time there is a line it's because the employee is trying to seek a package or figure out what package they want and it takes up to 5-10 mins of people waiting in line just to check in. This has happened almost every time I go in and I do not know if there is a better way that we can just scan something in or what.
March 26, 2017





March 26, 2017





March 22, 2017





March 16, 2017





Enjoy PBT but sometimes the wait to check in is crazy because the staff is selling products and packages. It should be in express lane for diamond members so we don't have to wait for the sales pitch. Not a complaint just a comment and observation .
March 10, 2017





PBT is hands down the cleanest and friendliest tanning salon I have ever visited! The staff is knowledgeable and actually helpful! They are quick to acknowledge your presence and let you know they will be with you asap. Obviously they like their job and are trained well. Please keep up the great customer service and spotless salons .
March 8, 2017





March 4, 2017





Great
February 27, 2017





February 26, 2017





love the crew that you have at the Location on Woodlawn rd in charlotte NC
February 23, 2017





Staff here is lovely, always upbeat and full of knowledge they are willing to share.
February 22, 2017





Staff is always pleasant. Wish all the beds had working music.
February 20, 2017





February 16, 2017





February 6, 2017





I wanted to thank the staff at Palm Beach Tanning for recovering and holding the two rings I left there yesterday. These rings meant so much to me and knowing that they kept them in safe keeping was beyond customer service. I am so grateful for them caring and being so honest. Thank you.
February 1, 2017





Enjoy the facility but at times there is only one person at the desk and several people waiting. If the desk attendant is selling packages and explaining products etc., another attendant should be available to put current members in beds to tan.
January 19, 2017





Quality beds good staff Thank you
January 16, 2017





Nice staff. Clean facility
January 13, 2017





Kara is always wonderful - kind, upbeat, genuine. I love when I walk in and see her at the counter. I know it's going to be a great interaction.
December 30, 2016





November 20, 2016





Associate working the counter gave me lots of input on how to best tan for my skin type and also how to do so without going broke. He answered several questions for me and took time to explain all options.
November 4, 2016





It is a great experience. However, your prices are significantly higher than surrounding salons. $20 more for the exact same beds and packages is a little steep. I don't believe I will ever sign up for a full tanning package because of that. However the hours are perfect for my work schedule.
October 30, 2016





October 27, 2016





October 27, 2016





Little pricey for tanning..... lotions ridiculously expensive. As a massage therapist I can buy most of your lotions for 20-30 dollars. Whats up with 23 hour schedules for reentry....? Customer service much better thanks...
September 22, 2016





I came here because I saw online there was a special for one week free of tanning. When I came in, I was told that wasn't valid. I wish you could've honored what was on your web page. Other than that, the beds seem nice and the customer service was great, prices are comparable or better than other salons I've been to.
September 21, 2016





September 13, 2016





I have always had a pleasant experience while visiting the Park Rd store
September 6, 2016





August 30, 2016





Love coming in they are always helpful and get you taken care of quickly.
August 30, 2016





I've been a member @ PBT Woodlawn & Park location in Charlotte, NC since 2010, became "diamond" member in 2011. I have NEVER had a bad experience , the staff is ALWAYS super friendly, super knowledgeable, and treat me like I'm PBT family. The store is always clean, and customer service is off the charts! I think they are the best of the best in my 6 years being a member. A+++++
August 22, 2016





August 20, 2016





Always great service
August 19, 2016





Great experience
August 18, 2016





August 17, 2016





August 8, 2016





The facilities are good, there's usually not a long wait (if any), more expensive than other salons.
August 3, 2016





Your team is always so kind and ready to help! I've always had a wonderful experience :) great job!!
August 1, 2016





Lauren B and the new girl in training were very helpful. Especially because the questions I were asking were not easy questions. (I was trying to upgrade my 3 month tan special offer). They were accommodating and had me back tanning in no time.
July 30, 2016





I always enjoy coming in the staff is always nice and is very knowledgeable.
July 26, 2016





The location, cleanliness, quality of beds & services are all excellent. The high pressure sales from the staff make me want to find another salon instead.
July 21, 2016





I love you!bTell Kelly hello!
July 11, 2016





Lindsey McCombie
June 16, 2016





Everyone is always very friendly and helpful.
June 10, 2016





Every time I come in the store is always clean and the associates are always welcoming and friendly. They are very helpful and knowledgeable every time I need a new lotion.
June 4, 2016





Always friendly and polite. Clean facility.
May 28, 2016





Need new goggles.. does not block out rnough. I always have to put a towel over my face or cover my ues with my hands in addition to the goggles there now
May 26, 2016





They no longer carry the color that I like
May 24, 2016





Love going here everyone is friendly and easy to get in tan and get back to work on time. They always know who I am when I come in to love the whole team here.
May 17, 2016





Everyone is very friendly and I have not had to wait for a bed.
May 14, 2016





The staff in Meyers park are wonderful! Every time I go in there smiling and they are not pushy with their products which makes me want to buy them because I don't feel like I have to. My job is very stressful and going in there is a 15 minute mini vacation!
May 12, 2016





May 11, 2016





Great experience with Cassandra C. She was professional and very friendly. Great experience spray tanning & I will definitely be back again soon
May 5, 2016





Taylor and Allison are so great!! I sometimes visit the store on pineville Matthews by Carmel because its closer to my apartment and they are SO RUDE and inexperienced there!! The montford store is completely opposite. Everyone here is super nice and knowledgeable, Allison and Taylor especially! You should have them teach the other store customer service skills!!!
May 3, 2016





Grea customer service. Very clean
May 1, 2016





Great staff. Always pleasant.
May 1, 2016





April 30, 2016





Best tanning place I've been. Excellent service, great mystic tan experience!
April 28, 2016





it is a busy time of year so I know waiting is very possible for the most popular beds but there were a couple women and myself who were told the wait would be a few minutes and all waited for at least 20 mins each. Just would like to know if there are 8 people in front of me and wait would be longer then a couple minutes.
April 26, 2016





This is only my second time there but everyone is so friendly and helpful. Everything seems to be very organized; like the checking in, the rooms.
April 22, 2016





This location does everything well--it is clean, fast, and super friendly. I'm almost always greeted by name and there is rarely a wait.
April 21, 2016





April 20, 2016





April 19, 2016





Allison was so nice and extremely helpful, she answered all of my questions!
April 6, 2016





April 5, 2016





The staff you have is wonderful! They are the sweetest, and you have one guy, Will, that is the best salesman i've ever met. He could sell a ketchup popsicle to a lady in white gloves. He's a total sweetheart too. Great work!
April 3, 2016





The Charlotte center on Woodlawn is terrific!! The manager and all helpers are cheerful always.
April 1, 2016





There have been a handful of times I've gone into tan and the top portion of the lid on the inside was streaked which is fine as I cannot defy gravity and touch the top lid, however it had made me more aware to check the beds. Sure enough one visit the bottom portion of the bed is dirty streaked, but also dead skin flakes left behind. I went to grab an employee to show them and ask for the solution and towel to clean the bed. She quickly said the bottom plastic piece is scratched and didn't take the time to check the bed. I said okay and started the bed while stood outside the bed for the 5 minutes I chose to tan. When it ended I opened the door and the store manager was there to apologize, I asked her to come into the room and showed her what I was talking about. She acknowledged the dirty bed and again apologized. That was enough for me, but all employees should be taking the time to customer concerns, not just the store manager.
March 31, 2016





Always great service!
March 30, 2016





Great employees, great service.
March 27, 2016





Always easy and friendly.
March 25, 2016





I tanned with Ultra tan for months and months because of convenience and price but you guys are so much better with service, hours or operation, etc. There's no comparison, honestly and I have really enjoyed the few weeks I've been there.
March 24, 2016





Great customer service, friendly staff!
March 22, 2016





Just started going in staff is always friendly and helpful. Store is always clean and easy to get in tan and back out during lunch hour. Love the location and staff will definitely refer friends here!
March 21, 2016





March 20, 2016





Great experience
March 17, 2016





Service is always pleasant and helpful!
March 14, 2016





Love the staff....always friendly and helpful. I wish all the beds had updates music systems. Not all of them work and it would be nice to always have the option of listening to music while relaxing!!
March 11, 2016





March 10, 2016





I have been a loyal customer since signing up February 2015 prior to that I would come in routinely and get spray tan throughout the year . I had lots of rewards points saved up and staff promised me discounted spraytans. I did not updated my credit card payment for five weeks so when I return to add my new credit card with payment I was informed that my account was inactive and I lost all my points and all my incentives and the discounted spray tans I was promised. I have been a loyal customer with even paying my monthly installments regularly even though I had not tanned since last July I continued to make my monthly payments to keep my count on active status. Staff was not very helpful explaining the process and how I could have totally lost any incentives and points I was promised. I was highly disappointed with this. I even brought in customers and business to the store location.
March 6, 2016





Really attentive and knowledgeable staff, but not pushy! Easy to get in & out
March 5, 2016





Great experience every time
March 2, 2016





March 2, 2016





I have had a nice experience at the Park Rd shopping Center Palm Beach. All the young ladies are very friendly. It's usually always a nice experience, except when there are problems with the computers.
February 29, 2016





Everyone at my salon is so friendly and knowledgeable. They make me feel at home and are always going out of their way to make sure I'm getting the best tanning experience.
February 25, 2016





So far I like my experience
February 25, 2016





So far I luve my experience
February 19, 2016





Always a pleasure. Great staff!
February 16, 2016





I sprayed last week on the 11th and did the dark, which is what I always do. I didnt shower that night after spraying, and the next day it looked like I didn't spray tan at all. I don't know what happened? I mentioned it to my coworker and she said the last time she went, the same thing happened to her. I bought a pack of three, so if it happens again the next time I'll mention something to management. Chalking this last one off to a fluke :)
February 7, 2016





Everyone was friendly, helpful and above all extremely genuine. I had an excellent first time experience.
February 6, 2016





Super helpful & informing staff! Wonderful atmosphere.
February 4, 2016





I had a great time taking the tour of palm beach tan! Alex was so friendly and helped personalize my plan to my specific needs. They have fabulous beds to choose from! Cannot wait to get my tan on!
February 3, 2016





I like South Beach Tanning better because they have a points system for their members and offer special discounts, upgrade for to a higher bed for free (for 1 day) based on your points. I also like that their level one beds have full access to the radio not select stations. I choose to stay with PBT though because of the location
January 29, 2016





I have a membership for unlimited versa spa pro and it seems this machine is down often. Then I have to downgrade to mystic where I have to purchase additives. I feel I shouldn't be punished for the machine being down or some sort of compensation
January 28, 2016





Wonderful staff! I absolutely LOVE Whitney! She is definitely the highlight of my day when I go there. I will recommend this store to all of my friends!! :) xoxo
January 28, 2016





Friendly and helpful staff! The facilities are always clean and inviting.
November 6, 2015





Love this place. The staff are all so friendly and bubbly.
November 6, 2015





Easy to work with, great advice for you and your situation and I appreciate it thanks
November 5, 2015





I've been to ALL of the other tanning places. This one ALWAYS delivers. I've been tanning for about 30 years now. PBT is the best of the best. The beds are continuously up to date. I would be wasting my time and money anywhere else. I only wish there was a PBT salon in every city.
November 5, 2015





The staff at the tanning salon is friendly and consistently professional in all their dealings.
November 5, 2015





October 4, 2015





I absolutely love Whitney!!!! She has made my experience at the salon wonderful! She is always looking out for me to make sure I have all of the products that I need, she makes great suggestions about what will work best for me. AWESOME!!!!!