The Shops at Morrison Plantation - NOW HIRING!
Palm Beach Tan Mooresville
The Shops at Morrison Plantation - NOW HIRING!
Our tanning salon in Mooresville, NC is dedicated to 100% customer satisfaction and we're excited to help you find your perfect shade. Stop by, meet our certified tanning consultants and learn more about our state-of-the-art sunless spray tanning and sunbed tanning.
https://maps.google.com/maps?address=Palm Beach Tan The Shops at Morrison Plantation - NOW HIRING!,110 B Marketplace Ave., Mooresville, NC, 28115&center=35.5865778, -80.8751066
Special Offers & Coupons
Memberships & Pricing
Premier Rewards® Memberships
Palm Beach Tan Mooresville location, offers a variety of convenient sunbed and sunless Premier Rewards memberships. Our Premier Rewards members enjoy exclusive offers, free membership upgrades, cash credits and more! Learn more about Premier Rewards.
Sunless Pricing
With sunless spray tanning, you can achieve natural-looking results perfectly matched to your skin tone in just one visit. Palm Beach Tan features Mystic Kyss, Mystic Tan, VersaSpa and VersaPro spray tanning booths.
Learn more about our different Sunless Premier Rewards benefits
Membership
Sunless Diamond EFT
$69.95
Unlimited
Sunless Gold EFT
$49.95
Unlimited
2-Pack Pricing
$40
VersaPro
$50
$35
Versa/Mystic
$45
Sessions expire 45 days from purchase
Single Sessions
$25
VersaPro
$30
$20
Versa/Mystic
$25
Sessions expire 45 days from purchase
PBT® One™ Memberships
When you simply want tanning at a great price, then PBT One is for you. Choose between Sun or Spray tan for just $14.95 per month with ultra-modern equipment and expert advice from our certified pros. Everything you need. Nothing you don't.
SUNBED
TANNING
Unlimited Level 1 sunbed tanning
Preferred pricing on upgrade sessions
SPRAY
TANNING
One spray tan per month
Preferred pricing on additional sessions
Reviews From Our Customers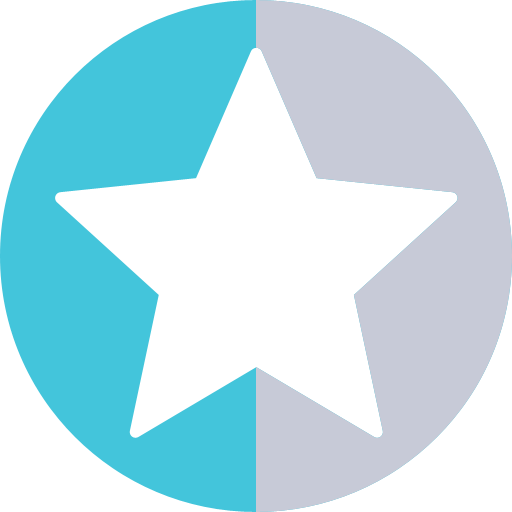 - 243 Reviews
March 21, 2019





The ladies working there were friendly and informative!
March 14, 2019





The facility is clean, staff is great. However the aroma in the 1bed says aroma is low refill (or something) I informed staff it needs to be refilled and The employee said it never does work ?. Although it is advertised.
March 13, 2019





Everyone is so friendly and helpful. Business is neat & clean!!
March 6, 2019





I was greeted by my name by Whittney with a smile. The tanning bed was clean, the facility was clean and the tanning bed did its job. It is nice to feel like I get better service than I pay for and feel like a valued customer. Thanks to Whittney I always feel this way.
March 5, 2019





Great salon, always clean and friendly.
March 4, 2019





Clean, neat, employees very helpful and pleasant
February 19, 2019





Always welcomed as a valuable customer. Whittney is a great manager and has a well trained and competent team serving the customers.
February 7, 2019





I'm a big fan of this facility. My only concern is (my fault) I've paid each month and have not used the tanning beds. Is there anyway to get a small upgrade?
January 25, 2019





always great customer service
January 19, 2019





Whittney is the very best. She represents PBT at the highest level as a true professional. Whittney and her leadership and training of her staff always provides a great experience.
January 6, 2019





Great employees, pleasant
January 4, 2019





Most of the employees know me when I walk through the door. Very friendly and personable. They always let me know of specials so I can take advantage of them.
December 31, 2018





I love this Mooresville location. The employees are so nice and knowledgeable. It may be a small thing, but honestly, thank you for having wipes and deodorant for those of us who aren't headed right home after tanning. It's something hardly anyone else does and is a perfect touch.
December 23, 2018





I get spray tans and they are never consistent. Sometimes it turns out wonderful and other times it doesn't even look like I got a spray tan. Everyone at the store is very nice.
December 23, 2018





I believe she may be the manager.. black hair, darker skinned, pretty smile.. she is a bitch! She is very rude mostly ever experience I have with her. Primarily the stuck up attitude so to speak! Kind of makes me dread going to tan on sundays, etc. when I know she's working.. yet I pay $107 a month on a tanning package. I wonder if somewhere else may be a little cheaper and a littler friendlier! Anyway. Great beds tho! Love PBT other than a few ladies that work the front.
December 22, 2018





I love our tanning salon. Great employees, very friendly, salon always clean.
December 20, 2018





Staff is always so friendly. The beds are clean and great quality. I wish the max time was longer than 12 minutes.
December 20, 2018





I love the beds at this salon and the staff is very nice! I love the long hours of availability!
December 7, 2018





December 5, 2018





Employees are AWESOME! Just wish monthly pricing was a little cheaper and had more beds.
November 16, 2018





Whittney, the Manager of the Salon always greets me with a smile and makes me feel like a valued customer. The salon and beds are clean and my experience is always positive.
November 8, 2018





always amazing customer service
September 20, 2018





great service!
August 28, 2018





Lynn Watson
August 3, 2018





Great customer service! The ceilings and vent work are DISGUSTING though.
June 6, 2018





Always friendly and Clean
May 17, 2018





I am always welcomed with a smile. Whitney know her tanning...
April 26, 2018





My experience was excellent. Whitney greeted me by name and always makes me feel welcome and a valued customer. The salon is very clean and I enjoy my visits very much.
April 26, 2018





Well I think me having to buy eye protection at a tanning place IS STUPID. All other Palm Beach tans I have ever been to including Philadelphia still give them.
April 23, 2018





April 16, 2018





April 12, 2018





A great place to get your tan on!
April 8, 2018





My experience at PBT has been great.
April 7, 2018





Girls were very informative and very nice!
April 7, 2018





Enjoyed it. Looks smooth and soft. Service - excellent
April 5, 2018





Always clean with great friendly staff
April 4, 2018





Excellent customer service and beds are clean and usually ready when we arrive!
April 3, 2018





April 1, 2018





Whitney is the best!!!!
March 30, 2018





March 29, 2018





March 29, 2018





Enjoy the girls working there. Whitney does a great job.
March 11, 2018





I've always thought Palm Beach was amazing. However, the change in hours and now not providing eye care is annoying. I'm still a customer, just a slightly annoyed one.
March 1, 2018





Excellent
February 27, 2018





The ladies working are very pleasant and knowledgeable. The tanning salon is very clean and not hot. They make you feel welcome.
February 27, 2018





February 9, 2018





I went in today and was put in the stand up which did not have a towel or goggles; I had to ask if it was cleaned. The previous time, I noticed the bottom of the standup was extremely dirty and there was quite a bit of hair which of course grosses you out when you are standing there barefoot. The time before that, they failed to tell me the stand up had new bulbs and I got extremely burnt where I couldn't tan for over a week. I would have thought at a minimum they would have offered me a credit for the time I couldn't tan or at least apologize. I never go in for the full time anyway so there is no way I would have gone in for 8 minutes if I knew there was no bulbs! This all occurred within the past two weeks...I usually don't have any complaints so not sure what is going on here...
February 5, 2018





Excellent
January 26, 2018





All the staff are just wonderful!
January 23, 2018





The rooms and beds are always clean. Whitney is by far one of the most knowledgeable and nicest people I have met. She is a great representative for PBT.
January 22, 2018





January 20, 2018





January 16, 2018





December 27, 2017





December 10, 2017





Always a pleasurable experience
December 2, 2017





December 1, 2017





Manager and staff are friendly and knowledgeable. Work with their customers very well
November 29, 2017





I love going to Palm Beach Tan. Everyone is friendly and the salon is very clean and always in order.
November 26, 2017





I haven't always had the best of experiences with PBT and was about to end my long standing membership and move over to another tanning salon when I met Ethan, the assistant manager at the Park Towne Village location. Not only was he super helpful and knowledgeable but he took the time to talk me through the proper method of tanning (Yes I know what you thinking, its a tanning bed you just lay down -or stand, whichever your preference, but he explained things to me in a rather methodical and scientific manner which when I went home and researched it turned out to be spot on) I have not been happier since meeting and dealing with him. He is an asset to the brand and the location. Needless to say I'm now tanning correctly and using the correct products to ensure my sunless and sun-bed tans last and keep my skin healthy and glowing. Thank you Ethan!!!!
November 7, 2017





November 2, 2017





Whitney is one of the best employees your company could have to represent the company. She is knowledgeable, courteous and most of all makes me and others she speaks to feel like we are very valued customers. Because of Whitney I will continue to visit Palm Beach Tan in Mooresville, NC.
October 18, 2017





Always a pleasurable clean experience
October 18, 2017





Staff is very friendly. Always clean environment.
October 15, 2017





Good
September 29, 2017





September 2, 2017





August 25, 2017





Everyone is very friendly and knowledgeable.
August 23, 2017





I usually go at nighttime so most of time it's the same crew working. They are always very polite and attentive.
August 21, 2017





Haley was extremely helpful with the knowledge of the products I need to purchase.
August 5, 2017





Amanda and Whitney are always wonderful! The salon is always clean and I never have to wait long for a bed. I love it.
July 30, 2017





July 22, 2017





Free upgrade I didn't even know I had! AWESOME!
July 18, 2017





July 14, 2017





July 13, 2017





I have always had a great experience at my area salon. The girls are great, it's very clean. Never had any issues other than I haven't been spending as much time going as I should! Miss my sun therapy!
July 9, 2017





Always enjoyable love all the girls & cleanliness
June 26, 2017





The team at the Morrisville location is awesome. They are very open and helpful. They are always smiling and make great eye contact when dealing with everyone.
June 25, 2017





June 18, 2017





It would be nice if all employees know how to answer questions, instead of telling you to come back when a manager is there.
May 25, 2017





Love the beds and staff is great too.
May 23, 2017





May 19, 2017





May 18, 2017





Always clean and friendly .
May 16, 2017





May 16, 2017





Positive environment and great workers! Amanda D. is the best! She's always so kind and always willing to answer any questions I have in a friendly manor and is always so welcoming when I walk in the door!
May 13, 2017





May 8, 2017





May 5, 2017





May 3, 2017





Things could be described better, I feel like I've asked the same questions every time I go and I get a different answer/outcome every time. But they always have great attitudes, very helpful, upbeat, smiles, and keep things moving in a timely manner! Love the girls there and would love a job! Lol :-)
May 2, 2017





I enjoy the time I do get to come and tan. However, I suffer from MS and I'm not able to come nearly as often as I would like or get my use out of my $54.95 monthly membership, I wish the company would recognize this and give some sort of discount to any unusual circumstances like my own or anyone else that suffers a medical condition that makes it difficult to come and tan. Then when I finally get to come and tan, I usually end up paying an additional $15.00 for an upgrade of only 3 visits to a better bed. I think that's kind of high if you ask me. I've been a member for some time now and don't really feel like I'm getting my monies worth. Living as a single mom of 2 kids and only receiving a little social security check, makes me question if I really should be a member. Your tanning salon and employees are wonderful but just don't think it's fair at times,
May 2, 2017





The girls are the best! Go there because I love them!! Best customer service I've ever experienced....Always immaculate, rooms are always clean and ready.
May 1, 2017





Employees are always kind and helpful, beds always clean.
May 1, 2017





I love going to Palm Beach Tan for the customer service! And the state of the art tanning beds. But I am seriously thinking about switching to a salon that is a lot less expensive.
April 21, 2017





April 15, 2017





Polite, knowledgeable and friendly Manager, Assistant Manager and other employees. The facility is always impeccably clean and the wait time (when there is a wait) for a tanning bed is minimal. I could not be more pleased. With Palm Beach Tan.
April 9, 2017





Excellent experience as always. Sarah was great and very polite.
April 6, 2017





The full details of my monthly membership were not disclosed on my original membership agreement. I had no idea that I could freeze my membership at any time or I would have not cancelled my membership. I would have just frozen it instead.
April 5, 2017





I love how sweet and friendly the girls are in my salon Mooresville,NC. They are so helpful and knowledgeable. I would however like to know ahead of time or atleast before my rewards expire on what I have on my account.
April 5, 2017





It's always a pleasure & clean. Great mgrs & staff
April 4, 2017





Always friendly and pleasant
April 4, 2017





Great clean place and friendly staff!
April 4, 2017





April 2, 2017





I love this salon and the girls in it. Everyone is so friendly.
March 26, 2017





So far so good. I have only tanned twice so far.
March 26, 2017





Great! Friendly staff and always clean every visit
March 23, 2017





I love going there everyone is very friendy.
March 23, 2017





Beds & everyone there is amazing!
March 21, 2017





Love the Mooresville N.C. staff....Only fault is when the beds are full, you have to downgrade. Never been to a salon where you didn't get an upgrade....
March 21, 2017





Everyone's nice and helpful.
March 16, 2017





Had never been to PBT before although I have had spray tans before. This by far exceeded the ones from the past. I was educated on color types and asked several questions before they made a color decision. Was very professional, quick and thorough. I bought a few products in efforts for a longer lasting tan. Will definitely go back.
March 14, 2017





I have just started using the facilities. I am impressed with the knowledge of the staff, specifically Amanda. The facilities are very clean and the beds work as advertised.
March 12, 2017





March 7, 2017





February 28, 2017





My favorite employee Jamie Suggested a great lotion that works really well with my skin and has the scent I like ( new JWoww) Always helpful, friendly and efficient!
February 23, 2017





I love the staff they are always so friendly and PBT is so very clean..By far the best tanning salon i have ever been too!! Love the Mooresville NC Location..YOU GUYS ROCK!!!
February 21, 2017





Love it
February 20, 2017





My experience with the staff is always very professional & friendly. They are very knowledgable about my tanning questions. The tanning salon is very clean. I highly recommend Palm Beach Tan.
February 19, 2017





Great service during my visit on 2/18
February 17, 2017





I enjoy the facility. Most everyone seems to be having a good day when I'm there but sometimes the customer service is just average.
February 15, 2017





Love the employees they r great & place is spotless
February 3, 2017





February 2, 2017





Great people and always cheerful. Very informative. I guess I should've asked why my monthly rate is much higher Than that of another's.
January 24, 2017





Been going here on and off for years. Absolutely love it, the entire place is kept clean and sanitary, the beds are always in top shape. Very helpful staff.
January 16, 2017





Attendant , Morgan, was very helpful and knowledgeable of the beds, lotions and tanning times. The tanning spa was spotless from the main entrance to the tanning area.
January 13, 2017





January 12, 2017





Nice ladies that always help if I need it and the place is always clean and cool!
January 10, 2017





January 5, 2017





Always great service staff always polite and awesome
December 31, 2016





hi everything going fine with standup one suggestion need hook for hanging purse etc since standup was recently moved to a room that had a bed, the mirror with hooks is behind the unit.
December 4, 2016





great customer service, always super clean salon and knowledgeable staff
November 21, 2016





November 4, 2016





Amanda was nice enough to modify my membership which allowed me to renew. A true professional and will not be forgotten! I will surely stay loyal to Palm beach based on that alone. She went beyond the call of duty so Yay Amanda!!!
October 28, 2016





Whitney was great explaining different products. Very knowledgeable.
October 27, 2016





October 27, 2016





September 27, 2016





Staff is great! Amanda and Whitney are awesome!
September 20, 2016





Helpful and courteous staff, clean facility. Great pricing!
September 20, 2016





Yesterday I went in to tan at the Mooresville, NC location and the Store Manager was working. She was so sweet, kind and was very informative and wanted to make sure I had the best possible rate, lotion and bed! She was great. I can't wait to tan later this evening!
September 8, 2016





The Guy that works there and one of the ladies with dark hair are very nice and personable. The rest of the employees are ok but don't go out of their way to make you feel welcome.
September 7, 2016





September 4, 2016





When Jamie is working I know I will have the best tanning experience! She knows my name and is always helpful and knowledgable when it comes to suggesting products and additives to my spray tan. She is a great employee with a great attitude!
August 31, 2016





August 25, 2016





I always enjoy coming. Brittney is always helpful.
August 23, 2016





Staff is always amazing very nice n friendly
August 22, 2016





Was able to make changes to my membership super easy with great help in understanding it all
August 14, 2016





August 9, 2016





August 1, 2016





I've been to a few different tanning salons, and I believe that Palm Beach Tans is the best! I've had nothing but great experiences since I have been going. They are very knowledgeable about products. They have amazing tanning beds and spray tans. I have achieved a nice even tan.
July 30, 2016





I really enjoy my visit to the tanning salon each and everytime, there is always a smiling face or two to say hello and welcome me inside. If for whatever reason I cannot be checked in right away one of them let me know it will be just a min and also let me know why. Any questions I have ever had everyone has always been able to answer, and are not rude when I ask the simple questions. Thank you for always having the salon clean and neat. I really love the establishment and the ladies working there! Thank you
July 27, 2016





Love the people and like the pressure bed and bronze bed. Just decreased my package to just maintain my tan but I don't like the lower beds I think they do not get hot enough or do they maintain my tan. I feel like I have to go on a regular basis just to keep what I have.
July 20, 2016





Everyone there is very sweet and helpful. It helps that they are very knowledgeable about the various beds and lotions. Very happy I chose this salon.
July 8, 2016





Always helpful!
July 6, 2016





June 22, 2016





I love the upgrade options and specials that are available especially to members who have been loyal for many years.
June 22, 2016





Good experiences overall. Sometimes the fans do not work on some of the beds very well which is a disappointment but overall, I have been pleased with the convenience.
June 20, 2016





Girls are nice and helpful
June 12, 2016





I enjoyed Palm Beach Tan. The place was clean and well-kept. The employees are all very nice. It is difficult to pay the monthly fee as well as the spray tan at home do you have to pay for every visit and the products to use with a tan at home as well. It began to feel like a money pit and I can no longer afford it. The tan never stayed on my body long enough. I usually looked blotchy from when the tan would wear off more quickly in certain areas.
June 12, 2016





The staff was very friendly and gave us a lot of attention. We were looking to do something temporary before vacation, and she explained all of our options well and gave us a tour. Had our first tan experience the same day. The rooms and equipment were great. Wonderful experience!!
June 12, 2016





Great place! Very clean. Great equipment. The employees are always cheerful and helpful.
June 12, 2016





I love this place
June 12, 2016





I love this place
June 12, 2016





I love this place
June 12, 2016





I love this place
June 12, 2016





I love this place
June 12, 2016





I love this place
June 9, 2016





June 7, 2016





June 3, 2016





I love my tan. Every were I go someone is asking if I been to the beach. I tell them yes Palm Beach and I also tell them were you are located. They also tell me how good my tan looks I just thank them and tell them were to go to get one like mine. And the girls that work their Whitney, and Angela are so nice. They no their job and do it. You can ask either one about lotions and they can tell you all about it
June 3, 2016





May 25, 2016





I love Palm Beach tan!!! All the girls are great!!!! Amanda is the best!
May 24, 2016





The girls are always nice and the salon is always clean.
May 22, 2016





Love this place
May 16, 2016





Staff is always super helpful!
May 12, 2016





THANKS FOR BEING NICE AFTER A LONG WORK DAY!
May 8, 2016





May 8, 2016





I have always enjoyed tanning here. Great beds, prices, and staff
May 6, 2016





Awesome salon, great staff.
May 5, 2016





I have been going to the Mooresville location for some time and I am always welcome and told to have a nice day when I leave. They also let me know about specials if I have not read your emails. I have told others of the nice facilities.
May 4, 2016





I have never had a bad experience there, always good. The girls are friendly and helpful, no complaints except for some very expensive tanning lotion I purchased there and it would not pump out and I showed Amanda and she said she fixed it but it never did work right. I just continues to use it as it was till I used it all. Was not worth the money I paid!
May 4, 2016





I enjoy the staff at Palm Beach, but not the prices! The staff is so friendly and helpful!
May 3, 2016





All the associates are friendly and extremely helpful!
May 1, 2016





Great company, super deals and most of all, clean and courteous staff!
April 28, 2016





I have visited a few tanning salons but none quite like this one. These beds give you a very nice, believable color that lasts and in a short amount of time. The beds I've used are only 12 minutes and I was amazed that I had a tan in just a very few short visits. The stand up bed is always a nice option as well! The staff is knowledgable and friendly. Check-ins are always a breeze and I rarely have to wait and never long. The salon and especially its beds are very clean and other different types of beds are available including spray tanning if I ever want to switch . I'll definitely keep coming back!
April 26, 2016





April 25, 2016





The rooms are always very clean. The employees always tell us of the products sales. The employees are always very nice.
April 23, 2016





Excellent service at the huntersville location. The girls are the reason I love tanning there.
April 22, 2016





The staff is incredibly helpful and knowledgable about products, beds and you the customer getting the best tan! I am always able to get in and get out with a courteous welcome and cheerful see you next time! Love this place, but the staff is what makes the experience top-notch!
April 21, 2016





Thete usually pleasant
April 20, 2016





always friendly! I never have to wate I go right in! THANKS!
April 20, 2016





First time using palm beach tan, everyone has been really courteous and friendly,
April 19, 2016





April 19, 2016





April 17, 2016





Very friendly staff! It was simple and easy! Just wished you could make an appointment! The timing wasn't the best!
April 16, 2016





I love it in no time I had the best tan ever. I used to own my own tanning bed. With new lights I didn't like have like i have using your beds. Last time I had a tan like this I was at the beach a week. You are a five star fore me.
April 14, 2016





April 13, 2016





There is a world of difference in the customer service at the Huntersville and Mooresville locations. The time at the tanning salon is often the only personal time I get and the employees at the Mooresville Salon oftentimes make you feel like you're interrupting their day or bothering them. Not a welcoming attitude at all.
April 7, 2016





It was a great first experience
April 6, 2016





April 6, 2016





Everyone is friendly, clean environment, BUT: its getting pretty expensive! Nobody close ever wins any contest.
April 4, 2016





The girls are always quick to acknowledge your presence when you walk in the door, and always friendly. Love Palm Beach Tan in Mooresville.
April 3, 2016





Great location, knowledgeable staff, outstanding customer service and well maintained equipment.
April 3, 2016





April 3, 2016





I've always loved tanning here. Great beds and very convient hours
April 1, 2016





April 1, 2016





Very nice experience. The girls are very friendly and helpful in answering all my questions.
March 31, 2016





March 29, 2016





Always great service from all the ladies that work there, always friendly and customer service oriented, great staff
March 25, 2016





This was my 1sr time ever spray tan The girls were very friendly and helpful but the lotion I was totally out on my hands and feet was almost empty and I was undressed when I realized it so I used what I could but was not enough resulting in orange palms and orange dirty looking feet , I guess I need to Definately need to use more next time!
March 24, 2016





My visit was great! Staff was very friendly and store was very clean!
March 24, 2016





March 20, 2016





Love the salon!
March 20, 2016





Great facility and beds. Great customer service. Prices are too high and no red light therapy beds.
March 17, 2016





March 12, 2016





Usually my experience is great but the man that stood at the counter and didn't great me was really off putting. Say "hello". Say "someone will be right with you". Don't just stand there. It's insulting. Worst part is that he was probably the franchise owner
March 8, 2016





The girls can be rude at times. Beds have been dirty when I tanned and bulbs have been out of beds
March 5, 2016





The staff is always friendly and they really seem to care about the customer
March 3, 2016





Love it!
March 2, 2016





Front desk associates are always friendly and professional. Beds and salon are always neat and clean. Always a pleasant experience.
March 1, 2016





Pretty good
March 1, 2016





Lauren was very helpful!
February 25, 2016





February 22, 2016





Everyone is so nice and everything is always clean.
February 19, 2016





The beds are great and the girls that work here are friendly and always make you feel welcomed
February 14, 2016





February 11, 2016





Everyone who works there is always helpful. The beds are always clean.
February 5, 2016





Everything has been great and everyone is very nice and helpful!!
January 29, 2016





Staff is always EXCELLENT especially Courtney O'Neill at your Huntersville, NC location!!
January 29, 2016





Friendly and knowledgeable staff, clean salon with great beds, prices and products. I would recommend as the best in the area!
January 28, 2016





I love the service I get from the girls there. They know me and always have an idea on how to get what I want from spray tanning. The only thing I dislike is that my location doesn't have the versa pro. The versa spa we have is usually not working at top notch. If I do a moisture lock it sprays bronzer even set to clear. The versa is cold and I'd prefer to upgrade and do versa pro as I love the color I get from it as opposed to the mystic. I love that I can go as often as I like for one monthly fee. I really really wish a better versa was available at my lOcation. Again I can't say enough for the majority of the staff there. My spray tan time at night is kinda my me time and they are always willing to do whatever to make what I want happen. I've seen them fix machines 10 min before closing so I didn't walk out pasty and run it twice before letting me go in so that I didn't look awful the next day.... They have always been fantastic and friendly and willing to do whatever to make me and other customers happy
January 28, 2016





Please stop trying to upsell lotions. If I need any, I know where to go!!
January 28, 2016





January 27, 2016





always a friendly smile when I walk in.
January 27, 2016





Love PBT, My wife and I have been going there for a few years now and the staff is wonderful and have always had a great personality and very customer caring and always very polite and friendly. Store is always clean and the ladies there do a wonderful job.
January 26, 2016





The staff at PB are AWESOME!!!!!!!!
January 26, 2016





Always pleased with my results. Staff is knowledgeable and helpful.
November 18, 2015





Thanks for the quiet time....
November 7, 2015





Courtney O'Neill and Jamie Atwell (not sure of spelling of last name) are always great to us. The others could use some more customers service training.
November 5, 2015





Overall, the staff is very friendly and helpful. There is very little wait time, if any, and the facilities are clean. Both spray tanning booths work well.
October 8, 2015





I wish we had access to cleaner ourselves so we can be sure it's extra clean. I do t think they should reuse towels from one bed to another. That's just transferring germs.
October 7, 2015





Dominque is the glue that holds the salon going. She is a ray of sunshine every time I enter the salon. Greeting everyone by name because she knows her customers. I fear that level of service will suffer with her loss.
October 3, 2015





Everyone is super nice and knowledgeable. I like that they are open late.
October 3, 2015





Love this PBT! The staff members are always so friendly and helpful and the salon is always clean and neat.
October 2, 2015





I like to use the verse booth. It's broken more than it works. The problem is no one knows it's broken till you're back there ready to use it. Undressed, barrier cream etc and then there's no good way to ask them to come look at it without getting dressed. This has happened to me several times. Or they have forgotten to turn it on, happened twice. Most of the time they just act like its no big deal ( which in the scheme of things it's not a big deal) but at least the last time it happened the manager gave me some free additives and I did mystic. I think they need a new machine and better training. Also, it's frustrating that if I come in to spray tan they will hold it for someone who is in a tanning bed who wants to ditsy tan when they're finished. This is a bad policy.