Palm Beach Tan Austin
Open today until 10:00 pm
South Park Meadow
Our tanning salon in Austin, TX is dedicated to 100% customer satisfaction and we're excited to help you find your perfect shade. Stop by, meet our certified tanning consultants and learn more about our state-of-the-art sunless spray tanning and sunbed tanning.
https://maps.google.com/maps?address=Palm Beach Tan South Park Meadow,9300 South IH35 # 600, Austin, TX, 78748&center=30.168207, -97.8177601
Memberships & Pricing
Premier Rewards® Memberships
Palm Beach Tan Austin location, offers a variety of convenient sunbed and sunless Premier Rewards memberships. Our Premier Rewards members enjoy exclusive offers, free membership upgrades, cash credits and more! Learn more about Premier Rewards.
Sunless Pricing
With sunless spray tanning, you can achieve natural-looking results perfectly matched to your skin tone in just one visit. Palm Beach Tan features Mystic Kyss, Mystic Tan, VersaSpa and VersaPro spray tanning booths.
Learn more about our different Sunless Premier Rewards benefits
Membership
Sunless Diamond EFT
$79.95
Unlimited
Sunless Platinum EFT
$69.95
Unlimited
Sunless Gold EFT
$59.95
Unlimited
Single Sessions
$40
Versapro
$45
$25
Versa/Mystic
$30
Sessions expire 45 days from purchase
Reviews From Our Customers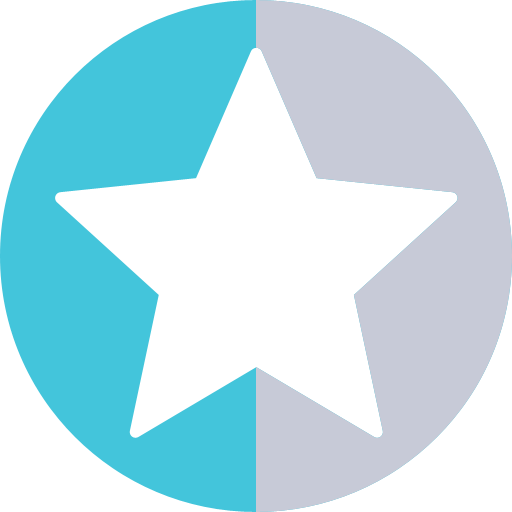 - 175 Reviews
September 7, 2019





Palm Beach Tan in San Marcos TX. Is the BEST......
August 28, 2019





Prices are high
August 24, 2019





Casey really made my day on her informing me of your latest "deal" that just came up last night. Very timely for me, for sure!
August 23, 2019





August 11, 2019





Love all the locations and hours. Entire staff at PBT amazing !!!!!
August 6, 2019





The staff there are extremely friendly and patient. Last night was my second time going to Palm Beach Tan and my second time ever getting a tan. Since I was a newbie at getting tans at a salon I was nervous and kinda overwhelmed. And with that I kept asking questions even repeating questions that I had asked not only a second before and in my opinion I was annoying as hell but the two people that helped me both times deserve medals for putting up with me. They never once made me feel uncomfortable or stupid ? they had done quite the opposite, they made me feel comfortable and welcomed. Each time my tan came out perfect as well. So I give them 5 stars all the way. Thank you so much!!! ???????❤️
August 1, 2019





Kirsten ,and Taylor , are amazingly wonderful Palm Beach Tan employees.... They make every visit in San Marcos TX. Location a pleasant one..... The rooms are always clean beds are clean everything is ship shape.. Love the location in San Marcos...... Higly recommend this Palm Beach ....
July 29, 2019





Amazing customer service !
July 28, 2019





There always nice to me great
July 22, 2019





It's going good
July 14, 2019





The staff is friendly and we are always greeted with a smile. The salon is clean and we usually don't have to wait too long for a bed!!
July 11, 2019





Staff is friendly & the beds are nice
July 4, 2019





The team at Southpark Meadow is hard to beat - great customer service and a super clean store!
July 2, 2019





Very helpful staff
June 29, 2019





June 24, 2019





I've been a member on and off for the last 15 years. In the past I would have rated you great but when you changed the hours from 11:00pm to 10:00 pm it cut my usage down about 50%. Enough for me to re-evaluate my membership. My only other complaint is that I've Ben paying about $100 a month for the last 6 years and I still have to pay extra if I want to use the Mystic tan dark. Don't quite understand that. Everything else has been great.
June 18, 2019





I go to 3 different locations regularly. All three have different beds but one common factor is the staff, they're all great some very friendly which I enjoy talking and joking with when I go.
June 13, 2019





I came into the store yesterday to purchase a monthly package (59.95 / mo.), but the Mystic Tan machine was undergoing maintenance. The VersaSpa was available, but I had to pay the $8 upcharge to use it. It would be good policy for the company to provide the upgraded version of the sunless tanning for free when the customer can't help that the one she'd hoped to use is out of service. Additionally, I had a $20 coupon that I thought would mean a $40 charge for the first month of my membership. However, I found out once I arrived that this would only cover a "start-up fee", about which I'd found no mention on your website or on the coupon, unless it's in tiny print (I'm looking at it on my phone). Anyway, I'll continue to go to Palm Beach Tans because I like to wear shorts in the Texas summer, but it was off-putting to be doubly disappointed on my visit.
June 12, 2019





Beds are always clean Customer Service is always on the spot thank you again for your servic
June 8, 2019





June 5, 2019





Always clean and service is fast and friendly. Casey is a super sharp manager and has called me by name since my first visit . ( greatly appreciated)
May 12, 2019





Consistently a positive experience. Love the friendly staff!
May 8, 2019





Your bulbs are old. Your fans need maintenance.
May 4, 2019





Overall an enjoyable service but I would like to get more results out of my tan.
April 20, 2019





April 17, 2019





Tiffany was very helpful and polite
April 9, 2019





Consistently excellent service, machines, etc.
April 3, 2019





April 2, 2019





March 25, 2019





March 24, 2019





Great so far!
March 8, 2019





EPIC, and PLEASING
March 7, 2019





Exceptional in every way. Friendly staff, clean establishment, convenient location and variety of machines
March 6, 2019





Great staff, clean salon!
March 6, 2019





THE STAFF WAS VERY FRIENDLY AND POLITE, GREAT CUSTOMER SERVICE!
March 6, 2019





Came in and staff was friendly when I went in and as soon as I walked out.
February 27, 2019





Brittany goes above and beyond in making you feel welcomed.
February 26, 2019





I'm happy with the overall tanning... what I'm NOT happy with is not receiving my 1month free tan because it wasn't entered into computer when I signed up
February 25, 2019





Great customer service, fast in and out.
February 22, 2019





Always an excellent experience!!!
February 21, 2019





Friendly and helpful staff, clean and quality beds, I'm very impressed and enjoy going to tan!
February 7, 2019





The mister in the tanning bed didn't work. I told the girl after i was done and she said he already knew.... I wish I would have been told that before I got in.
February 5, 2019





January 31, 2019





Awesome! Love that you opened this new store closer to downtown! Tayler is awesome - super friendly and super helpful!
January 24, 2019





Super helpful & friendly guy helped get me set up!
January 23, 2019





Love this location! Friendly, clean and smells great!
January 21, 2019





Staff is polite and knowledgeable about the tanning ins and outs- not pushy on products like my past experiences but informative about what I need
January 8, 2019





All of my visits, of which I average 3 per week, are very positive. The facility is immaculate, the staff is friendly, and The machines work well. I normally am greeted by either Casey or Lexie, both of whom are exceptional at their job. 5 Stars all around.
January 6, 2019





December 11, 2018





Always very positive - great staff, clean environment, machines that perform...
December 5, 2018





The staff are always super cool and nice, love them. The Versa bed sprays like crap. Last 2 times I have been in on the first pass it doesn't even really spray. I have unlimited plan not world ending but wasted time on this bed. Did mystic last time which did work.
November 27, 2018
Compliment
The personnel at PBT are first class!!!
May 6, 2018





I'm working on a tan. I can only go during lunch. There doesn't seem to be much of a sense of urgency with the employees, to come out to the front desk to get me set up. Is there any way that part could be made self-serve? Also, when I'm standing there anxious to tan and somebody in front of me wants to discuss a contract, I miss being able to eat lunch. The girls are all friendly enough and the tanning bed I use is great, but the floors need cleaned. Day after day I see the same little plastic clothing tag on the floor and the floors are dusty. I get dirt on my dress clothes which requires me to shake and shake my pants out, if they touch the floor while I'm putting them on. One day I used my little hand towel they provide, to clean up the floor. There's room for improvement, but until I find a better place, I will keep going. Thanks for listening. ?
May 6, 2018





Always good!
April 15, 2018





I get lots of compliments on my tan! i always enjoy my tanning superexperience and look forward to my next visit. The consultants are always friendly and helpful and professional.
April 12, 2018





March 22, 2018





In and out with no wait
March 22, 2018





Southpark Meadows location personnel are always professional, friendly and helpful. Facility is always clean and welcoming.
March 14, 2018





Consultants are always friendly and treat you like your business is appreciated. Oh and my tan is terrific!
March 6, 2018





March 3, 2018





February 21, 2018





Always positive. Several beds always available. Always clean. Staff always friendly and professional.
February 15, 2018





Your front desk women are super sweet and helpful
February 12, 2018





great customer focus and service, always exceptional!
February 11, 2018





It was the best experience I've ever had at a salon.
January 16, 2018





Very impressed with the friendly, helpful staff. The facility is immaculate. Excellent diversity of tanning beds, etc.
January 10, 2018





January 10, 2018





Great customer service and ladies are exceptional with their product knowledge!
January 9, 2018





Kelsey is always exceeding my expectations...truly exceptional!!
January 5, 2018





Quick check in. Clean. Girls sweet.
December 6, 2017





alli was truly exceptional, as always!! thanks!!
November 11, 2017





Nice & friendly
November 11, 2017





The staff is always helpful and ready to show and explain all your products nice customer service
November 7, 2017





Associate was helpful and timely.
November 3, 2017





October 26, 2017





I love the Hancock PBT. The location is immaculate and employees are so helpful and friendly and knowledgeable about products. CJ and Bella always take care of me and are PBT super stars!
October 20, 2017





Great!
September 19, 2017





Krista is great!
September 3, 2017





Got in quickly Came out with nice tan
August 31, 2017





August 14, 2017





It's always a pleasure coming into PBT everyone I've come in contact with there is always friendly and helpful.
July 28, 2017





Great employees! Very knowledgeable about beds, lotions, and so on. Polite and helpful! The beds are always spotless and the tanning is even. I am a Type III skin type, fair olive. It took awhile to get the tan going with Silver beds, but I now have a good base tan. Super careful not to burn.
July 8, 2017





Versa spray tan machine wasn't working correctly. Came back the next day for a complimentary tan but the option I wanted was still out of order.
July 3, 2017





July 1, 2017





June 26, 2017





The staff is always friendly. I am greeted with a smile every time I go in and any questions I may have are always answered. Every staff member I have had the pleasure to meet at this location has been very professional and they make me feel welcomed. The place is always clean and comfortable. Best staff ever!!
June 17, 2017





June 9, 2017





June 7, 2017





Great visit although my last 2 visits the bed was dirty on the top. Maybe a new cleaning solution should be used? Valerie had called me but every time I could call back she wasn't there to speak to and when I left a message with my name and phone # I never got a call back.
May 26, 2017





All of the employees are very friendly, helpful, and professional!!!
May 24, 2017





Really enjoy going to Palm Beach Tan.
May 20, 2017





May 18, 2017





The staff are great but the gold beds are in real need of repair. Already contacted corporate but I didn't receive any response although the site assured me that I would hear from someone within 48 hours.
May 11, 2017





Every time I go into tan at this salon everyone is so friendly and helpful! I always feel welcome and valued!
May 10, 2017





The girl working is extremely friendly. She also let me know about this months upgrade special, and got me to upgrade.
May 10, 2017





April 29, 2017





I always have a pleasant experience @ the Southpark AUSTIN location.
April 25, 2017





Kelsey was very helpful, friendly, and professional.
April 21, 2017





Kailey is the best at the pbt at Southpark meadows. I never have to tell her my name when I walk in.
April 18, 2017





PBT has helped me gain my confidence back. I have terrible varicose and spider veins from my pregnancies and they are now "hidden" thanks to my wonderful color! The staff is always willing to give me honest and helpful advice. I always feel welcome. It's worth every cent.
April 10, 2017





Kayley is pretty cool. Very courteous and knowledgeable.
April 7, 2017





Kelcey is awesome!!!
April 6, 2017





Kaleigh was great, she really knew what she was talking about and very informative. She deserves a raise! :P
April 4, 2017





Clean beds and facility. Easy to use for a inexperienced peraon.
March 30, 2017





I always get great service at the Southpark Meadows location in Buda!
March 26, 2017





March 25, 2017





Always clean, friendly staff, never have to wait.
March 24, 2017





Everyone at the Southpark Meadows location is very helpful, knows their stuff, and super kind. The beds are great and salon is always immaculately clean.
March 19, 2017





March 18, 2017





March 3, 2017





Super friendly, knowledgeable staff. Amazing options, beds, and products. Clean atmosphere and convenient location.
February 28, 2017





Both girls that work the morning I go are great. They are informative about the tanning beds and the products.
February 25, 2017





I've missed spray tans! Glad to be back! And I love PBT!
February 24, 2017





Friendly staff, clean facility, etc
February 23, 2017





February 16, 2017





I love going to the pbt at Southpark meadows. The employees are very polite and they always remember me even if I haven't been there in a while. The only problem I have is that some of the beds need to be serviced. The one I've been using in rm 3 the fans don't work that should be blowing in your face. Other than that I'm very satisfied.
February 1, 2017





The ladies in the shop seem very knowledgeable about the products, and tanning. They are all very nice.
January 30, 2017





The salon always seems clean, I really like the hours, but the staff is just average. When I walk in each time instead of saying hello, they say " last night" and then ask how long I want to tan for. I don't mind I'm always in a hurry anyways but from a customer service point of view, they could be nicer.
January 26, 2017





Christy was great, explained everything. 5 star service.
January 20, 2017





Clean; friendly staff; machines in good working order; getting darker
December 12, 2016





November 27, 2016





The staff is great ! Always clean beds and everyone seems happy at there job :)
November 24, 2016





November 8, 2016





I love the location at South Park Meadows! The girls that work there are friendly, it's convenient, and I've not been at a time where it was too busy. I wish there were the long kind of mirrors in the rooms. It'd be nice if wet wipes were provided along with trash cans.
November 2, 2016





The lady at the counter is so friendly each time I come into Palm Beach Tan. She's so helpful and goes above and beyond. She is also really knowledgeable about lotions, tanning beds, etc. The salon is nice and clean, but a few of the buttons inside the tanning bed didn't work and were slightly worn out to the point where I wasn't able to make out what was on them. Other than that, everything was fine!
October 28, 2016





I got to try to premium bed for $5 and was instructed on every feature of the bed. Awesome!
September 27, 2016





September 21, 2016





Love the staff and facility at Southpark Meadows. :)
September 21, 2016





Love the beds. Just upgraded and that's a bonus. Staff at Southpark Meadows are awesome. Natalie is amazing
September 18, 2016





I always use the Mystic Tan. My only issues have been that they have been low on facial wipes and blending cream several times.
September 14, 2016





The ladies are very nice that work here. And always helpful. Very clean place to tan.
September 7, 2016





Clerk was very professional, knowledgable, friendly, etc.
August 27, 2016





Always a great experience at my local PBT
August 25, 2016





Great Location
August 3, 2016





The girl that helped me was extremely nice and she did make recommendations on time and adding product.
August 1, 2016





Valerie is just amazing. Always pleasant. Knowledgable. Very nice to my brother when he comes with me to the salon. Excellent employee. PBT should be very proud of her.
July 21, 2016





Very friendly and knowledgeable staff (Veronica?) Much better than the typical weekend staff that is clueless to life in general.
July 19, 2016





I enjoy spray tanning and have received great service at both locations I have visited (Southpark Meadows and Brodie in Austin, TX.) The first few times I tanned it was suggested that I use the Mystic machine since it had the foot positions to get a feel for tanning. Now I have "graduated" up to the Versa Spa and I LOVE it! Before I tried the Versa, I stopped by my regular location and their Mystic was broken. I visited another location and the Assistant Manager, Janelle, encouraged me to try the Versa. I'm so happy with it and I'm happy that Janelle felt comfortable enough to suggest it based on my skintone. Thank you for making me feel comfortable and for taking the time to explain everything to me. I am pale as a ghost and having the spray tan gives me confidence. I feel better in my "simulated sun kissed skin"
June 24, 2016





Kaylee was working the night shift during my last visit at the Southpark Meadows location in Austin Texas. She was extremely helpful and gave excellent customer service. My fiancé Ian Fletcher also commented to me about her on his last visit and said she was awesome!
June 19, 2016





Love tanning at the South Park meadows location! The girls are always sooooo helpful!
June 15, 2016





Always friendly, always clean, always quick...My Palm Beach Tan is a good part of my day!
June 10, 2016





June 6, 2016





I enjoy using a couple of the beds from the Escarpment Village location, however I also prefer the Diamond level bed from the Southpark Meadows location. It's tough not being able to rely on knowing that all locations would have the same beds available, especially with the fact that the locations are very far apart and I have different needs of beds for a certain base or maximizing need. Would be much more easier and beneficial if all locations could offer the same beds so we all wouldn't miss out on anything especially when we are closer to a certain location at that very moment.
May 29, 2016





I love my PBT! The staff is always friendly and helpful.
May 23, 2016





This is my first time using a tanning salon. The lady who helped sign me up was very informative and pleasant.
May 22, 2016





Always able to walk right in and tan. Friendly and helpful staff.
May 20, 2016





The girls are great!
May 17, 2016





The girl at the front desk was very knowledgable of the product and personable . Great experience !
May 7, 2016





Clean salon, extremely friendly, helpful and knowledgeable employees
April 27, 2016





April 27, 2016





Kristy was the employee who signed me up for a tanning package, and she was awesome and super friendly!
April 25, 2016





Every time I went to southbeach the ladies working the front were so friendly, helped me with everything. Prefer this business establishment for tanning and the people who work there.
April 23, 2016





A couple of the girls are knowledgeable and have really educated me the rest are airheads and unfriendly.
April 23, 2016





Price is still considered a bit too pricey for me. I have gone tanning for a good number of years in the past especially when I was living in New York and it was never this expensive. I feel like I have no choice but to tan with you all, just because you are close-by and have "new" beds. I would really appreciate it if the prices were or somehow became more reasonable.
April 15, 2016





April 11, 2016





Love all the employees at my local salon!
April 3, 2016





I love how friendly everyone is! Also how knowledgable the staff is about sun safety and the best products to use.
April 2, 2016





Employees are always smiling and helpful.
March 30, 2016





March 26, 2016





March 24, 2016





I didn't catch her name but she was super friendly helpful and not pushy.
March 22, 2016





I usually join every year for a few months and never before has anyone taken the time or know what they are talking about, the girl who enrolled me this month was excellent and really helpful. Yet when on went in yesterday morning 3/21/16 there were two girls working they were standing around talking with a friend they put a client on hold and forgot about them, they were not listening to me and had to ask me the same questions three times. They were awful.
March 17, 2016





I'm not sure of the girls name, but the blonde is super nice and very helpful at the South Park Meadows location
March 7, 2016





Staff is friendly and helpful. Beds are always clean and well maintained.
March 6, 2016





Everyone who works here is lovely to interact with and very helpful.
February 29, 2016





Clean facility, friendly and intelligent staff. I always feel welcome and the staff is always accommodating and helpful. I usually come in after work and love that I can get a quick nap in as I relax and tan without hearing some someone else's crazy music pounding in my head.
February 16, 2016





February 12, 2016





Everything seemed great checking in, not a busy time, was pleasantly surprised whenever I found I have some upgrades! So I decided to use one. I didn't notice anything until dressing after my session but if you look in bed #1, on the floor and all along that wall, it's an unkept layer of dust and hair. I even took a pic. I was grossed out, but thinking someone should take a look, and maybe require staff to also clean the lower traffic areas in each room as well?
January 27, 2016





Oh My Gosh! My PBT is the greatest. Taylor is awesome. I have a skin condition which is helped by tanning and Taylor is so knowledgeable and helpful. He is well aware of my needs and he is so kind and makes me feel at home. He knows when I need a 20 minute nap or I'm in a hurry and need a 12 min stand-up. What a great place. So inviting, very clean and always friendly.
January 27, 2016





I loved my new customer experience! I can't wait to go back again and again!
January 27, 2016





Everyone is always friendly! Some locations have better beds than others.
November 8, 2015





The beds are not as nice as I thought they would be
November 5, 2015





I love my local PBT! :) The staff are all awesome! <3
October 5, 2015





The salon is always clean, bright & friendly.
October 2, 2015