Palm Beach Tan Wildwood
Wildwood
Our tanning salon in Wildwood, MO is dedicated to 100% customer satisfaction and we're excited to help you find your perfect shade. Stop by, meet our certified tanning consultants and learn more about our state-of-the-art sunless spray tanning and sunbed tanning.
https://maps.google.com/maps?address=Palm Beach Tan Wildwood,2434 Taylor Rd, Wildwood, MO, 63040&center=38.5808852, -90.6274116
Special Offers & Coupons
Memberships & Pricing
Premier Rewards® Memberships
Palm Beach Tan Wildwood location, offers a variety of convenient sunbed and sunless Premier Rewards memberships. Our Premier Rewards members enjoy exclusive offers, free membership upgrades, cash credits and more! Learn more about Premier Rewards.
Sunless Pricing
With sunless spray tanning, you can achieve natural-looking results perfectly matched to your skin tone in just one visit. Palm Beach Tan features Mystic Kyss, Mystic Tan, VersaSpa and VersaPro spray tanning booths.
Learn more about our different Sunless Premier Rewards benefits
Membership
Sunless Diamond EFT
$79.95
Unlimited
Sunless Platinum EFT
$59.95
Unlimited
Sunless Gold EFT
$39.95
Unlimited
2-Pack Pricing
$50
Diamond
$60
$40
Platinum
$50
$30
Gold
$40
Sessions expire 45 days from purchase
Single Sessions
$30
VersaPro
$35
$15
Versa/Mystic
$20
Sessions expire 45 days from purchase
PBT® One™ Memberships
When you simply want tanning at a great price, then PBT One is for you. Choose between Sun or Spray tan for just $14.95 per month with ultra-modern equipment and expert advice from our certified pros. Everything you need. Nothing you don't.
SUNBED
TANNING
Unlimited Level 1 sunbed tanning
Preferred pricing on upgrade sessions
SPRAY
TANNING
One spray tan per month
Preferred pricing on additional sessions
Reviews From Our Customers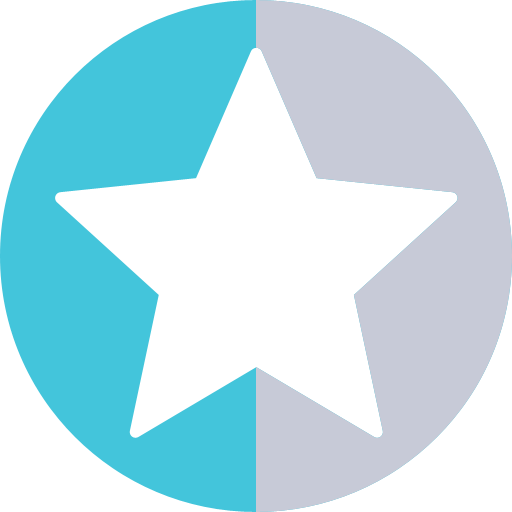 - 41 Reviews
March 20, 2019





Pleasant
March 13, 2019





February 26, 2019





February 26, 2019





Perfect
February 16, 2019





Kailey is always welcoming me with a smile and is consistently helpful if I need anything or have any questions. I enjoy coming in, especially if she's behind the counter. Meaghan is also great and friendly.
January 17, 2019





October 1, 2018





Fast, friendly, efficient. Nikki is the best
May 17, 2018





The girls working are always polite, happy, friendly, and informative! It's always spotless in there and you. And tell a lot of effort is put in to making it that way. Great job! You will keep me business and I have shared the positive word!
May 16, 2018





Great experience as usual! Treasure at the front desk is always so friendly!
April 3, 2018





Great staff. Very knowledgeable
March 27, 2018





The staff is extremely friendly and helpful! I haven't tanned in 6 years or used this location. PBT welcomed me and showed me the details of the beds.
March 27, 2018





February 25, 2018





Hello. I have been tanning in Dierbergs Plaza in Wildwood since it was Built and changed hands at least 3-4 times. Different experiences at each one. Over all Palm Beach has been good. I have however had a few minor issues. There are Different girls all the time. 2 of which act as though they own the Salon. I worked at Midnight Sun owned by John Lang. So I know when bulbs need changing, & the Bulbs have not been changed in quite sometime, as well as Bulbs out in beds which we I have heard from others they are tanning elseware. 2 are Business owners in the area and paints a dark cloud over the Salon. Also I continually have issues with my account. Which is very frustrating. I was told by an employee get your bank statement. Well paid the Bill for a second time and found my Paid Reciept for January. It should not be my responsibility to go to my bank and get the paperwork. As some of you realize the Tanning is a time to get away from The Stress and it is not FREE. Competition is growing and customers wil have choices. I know all of these things because of my experience working 12 years in the Tanning Industry in St. Louis and San Francisco. I must say a Few of your employees are outstanding ( I miss SAVANNAHH ) She had A Gift with Customer Service! Knowledgeable, Great Personality, made you feel that you were Important and Ran that Salon with Pride Work . The Salon has been very clean and well Stocked unfortunately that does not pay the rent. I thought you should know how I felt. Thank you so much for taking your Time to read this. I will continue to Tan at Two other salons freeze my account until some of these things are taken care of. I do like your Manchester Salon. Extreme Tan has a few of your Customers. I stayed at the salon few years back because of " LIZ " she is an Amazing Wonan and it was so Good to Hear that she moved up to Corporate! She is missed though. Apologies that this has turned into a short story. Thank you again. Enjoy your day.
December 29, 2017





December 7, 2017





Allyson is AMAZING
December 3, 2017





November 13, 2017





Jaclyn was so very helpful at the front desk. I was renewing my membership, but didn't want to pay $80 per month...she showed me the next option below that and it fit my needs. I did need eyewear and lotion, too...she was also very helpful. I think she is the best individual I've encountered at this location since I first joined. She definitely had a sales mentality, but wasn't too sales-y which I prefer.
November 7, 2017





I just reactivated my account and according to another e-mail I received from Palm Beach that same day, I should be entitled to a $25 dollar gift card as the offer doesn't expire for another 10 days. There was no mention of this when I reactivated so I will ask tomorrow when I return.
October 24, 2017





September 9, 2017





Fast in and friendly as always
August 9, 2017





July 31, 2017





Very relaxing, never a wait and staff is fantastic, particularly Shelby @ at the Wildwood (MO) location
July 19, 2017





July 14, 2017





Please put a small mirror in the rooms, that would be so nice!!
July 6, 2017





Very friendly, helpful staff. Very clean. Thank you!
June 28, 2017





May 25, 2017





Great staff and beds, but I would really like if you did a student discount and a package less than a month for my teenagers.
May 23, 2017





Very good and efficient
April 25, 2017





Great service, very friendly! Rebecca (Beckie) went above and beyond and took the time to explain every package and bed and helped me choose the best plan for me and my schedule!
April 25, 2017





Beds are not very strong. Bought package for 19.00 but need to do upgrade to get any results
April 11, 2017





April 9, 2017





The only complaint that I have, is that there are two different beds that I like to use on a regular basis. The one bed, just had the bulbs recently changed and the last time I used it, the bulbs were so hot, that it was painful and miserable and I quit my session early and have not used that bed since.
March 28, 2017





I would have marked great except for no instruction on the tanning bed & short amount of time before it's turned on.
March 23, 2017





Great first time spray tan!
March 13, 2017





February 8, 2017





I enjoy tanning. I been going to the wildwood salon since it first open years ago.. There are a few regular employees that I see when I visit your shops and they have great personalitys and very personal they keep me updated with new product and I'm never waiting to long to tan ..
January 18, 2017





January 3, 2017





Always very friendly, helpful, wonderful staff
January 1, 2017





I wish you still had tan packages that I could buy. I was convinced to do the unlimited tanning but I won't be able to afford it for long.
December 3, 2016





Ashley and Emma are great. I've gotten to know them over the past several months. They're always friendly and helpful. They both always inform me when discounts are going on. They do an excellent job!
October 27, 2016