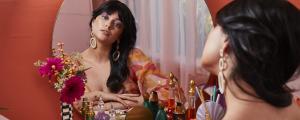 Skincare
Products
Sunbed tanning lotions, sunless skincare products and more.
Whatever your tanning goals may be, Palm Beach Tan has a skincare product that can help you achieve them.
Our exclusive Premier Collection® line has been designed from the ground up to bring out your best shade. From bronzers to body wash, we guarantee that you'll find something that works for you.
In addition to our own line of exclusive skincare products, we also offer tanning lotions from brands like Australian Gold®, Designer Skin®, California Tan®, Swedish Beauty® and more.